5 Signs It's Time for a Home Remodel – ASAP
| September 3rd, 2020
Your house could be telling you it needs a little attention
---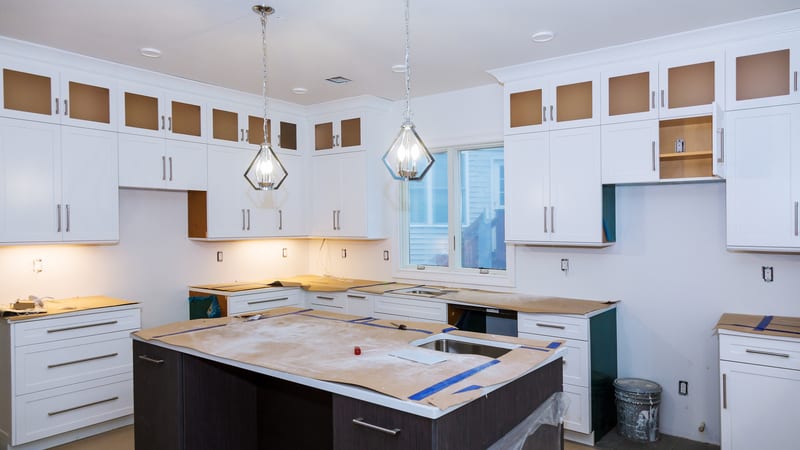 We spend many years living in our homes, and how we take care of them reflects what we see in ourselves. If you're a responsible homeowner, any wear and tear is an opportunity to make some changes in your home. Here are some telltale signs that it's time for a home remodel.
1. Too much dust
When you do a quick walkthrough of your house, you'll see the areas where dust gathers. From bookshelves to window seals. If you clean these areas regularly and dust still gathers, then it's time you renovate your home. Dust is also bad news for upholstery, electronics, cabinets, baseboards, carpets, etc.
If the dust is coming from the roof, that's a clear sign the house is aging. Besides that, the floorboards could be rotting, or the tiles could be detaching in the kitchen. Too much dust will not only impact your happiness but can also ruin your ability to sell your house.
2. Worn paint
When a house is exposed to things like dirt and sunlight over time, the walls may appear neglected. But you don't have to wait for the paint to chip before you apply a fresh coat of paint. While the interior can preserve the same shade for decades, the outside tends to deteriorate much faster. Of course, the strong ultraviolet light could fade any color.
To ensure your home looks colorful, you can paint all sections of the house, including the kitchen, bathroom, baseboards, and walls. Perhaps, you can go for bright colors when renovating. Don't forget to apply a fresh coat of paint on the front door to boost the curb appeal of your home.
Be sure to work with a reputable company. Preferably one that understands how to grow a construction company so you can trust they'll take care of you as they do with their other clients.
3. A deteriorating bathroom
If there's one place in your home that constantly endures stress, that is the bathroom. Some of the signs of deterioration include stains, cracks, and dents. Have you ever wondered why buyers sprint to the bathroom when they come to see the house? Well, the bathroom is the deal-breaker. If it's in a bad state, that's an indicator of what they expect in the rest of the house.
Renovating a bathroom is an opportunity to change the vibe of your house. Maybe you can get rid of the old tub or install a new underfloor heating system. You could even add chromed fixtures to complete the transformation.
4. A leaking roof
The roof reflects the structural integrity of your home. Unless it was installed incorrectly, any leakage is a sign that the roof should be repaired. If you want to avoid bigger issues, you should handle any leakages ASAP. Red flags that the roof is leaking include corrosion, mold growth, water stains on the walls, damage to the roof, etc. Also, when the shingles start flying off the roof, it could leak. If you don't act quickly, you may end up with costly repairs.
At first, a leaking roof may look like a small problem, but this is something that could cost you thousands down the road. And depending on the extent of the damage, you can decide to do some repairs or replace it altogether.
5. You have the funds to invest in a home remodel
A home renovation project requires funds. If you have sufficient money to polish your home, you can plan for significant remodeling projects like in the kitchen. Sometimes, the home can feel like it's out of date, and you'll need to catch up with the latest trends. For instance, you can add a new layer of carpeting, upgrade the living room, upgrade the cabinets, etc. Most homeowners will set funds aside to ensure their space complements their lifestyle.
While it may look impractical to do a complete overhaul of the house and keep up with the new trends, those small improvements could increase the value of your home. A professional renovation contractor can help you with renovation ideas and cost estimates.
A remodeling project affects the whole house, so you must involve all members of the family. You never know – they could shed light on other signs of what needs remodeling. Keep in mind that even small renovations could change the value of your home significantly.
---
Daniel Quindemil is the founder of I AM Builders, a construction estimating and consulting firm specializing in helping contractors win projects. He has worked on some notable projects including projects for Bacardi, University of Miami, and most recently, the U.S. Embassy in Jerusalem. If you want to grow your construction business, you should have a lead generation strategy in place. You can learn more about contractor lead generation here.