To Kill a Mockingbird Play Presented at JTCC Midlothian
| September 4th, 2018
The theatrical performance of the popular, ground-breaking 1960s book includes actress Mary Badham
---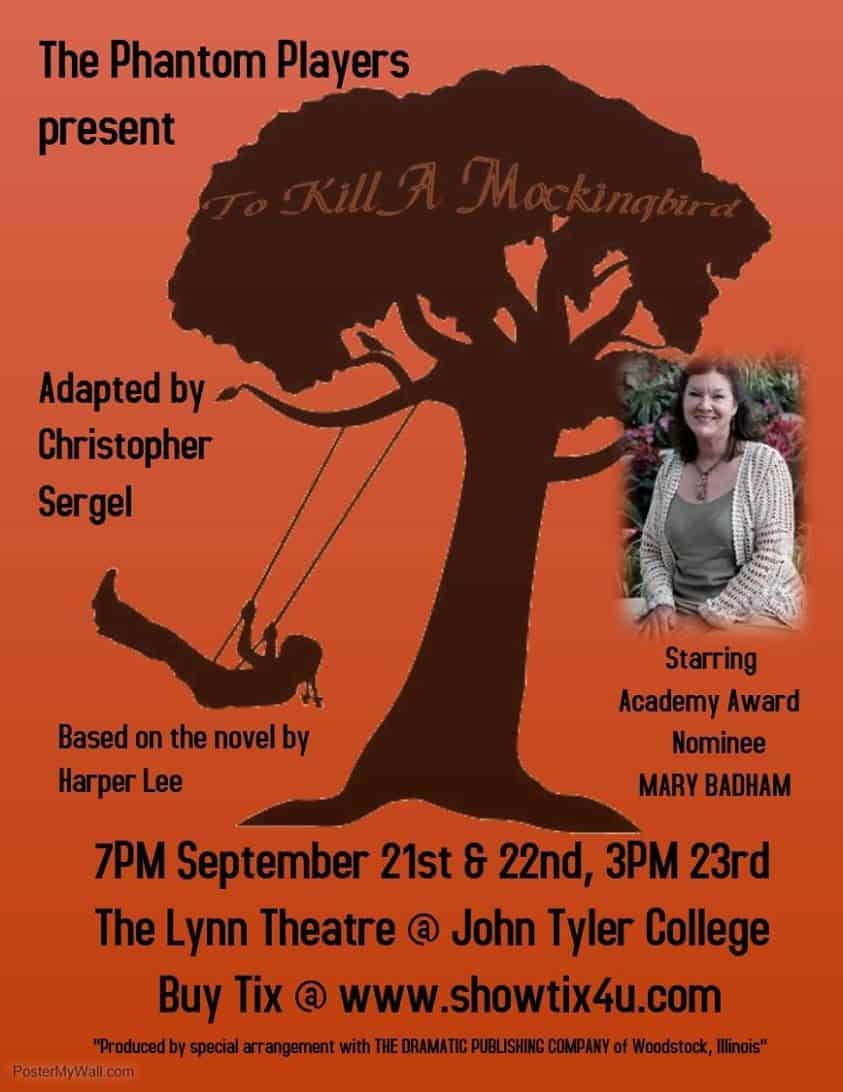 A theatrical performance of To Kill a Mockingbird will be held on Sept. 21-23 at the John Tyler Community College Midlothian Campus (the Lynn Theatre), presented by the Chesterfield Children's Theatre and its sister troupe, The Phantom Players. As an added bonus for Richmond audiences, Mary Badham, the actress who played Scout in the 1962 film version, will be performing in the play and appearing at a meet-and-greet.
The 1960 novel sold more than 30 million copies worldwide, won a Pulitzer Prize in 1961 and was translated into multiple languages. By viewing the narrative through the eyes of young Jean Louise "Scout" Finch, author Harper Lee provided an insightful, fly-on-the-wall look at racial conflicts in a small, Depression-era Alabama town. A Library of Congress survey on books that have most affected people's lives ranked To Kill a Mockingbird second, bested only by the Bible. In 1999, American librarians named it the "Best Novel of the 20th Century."
In 1962, the novel was made into a film, which earned eight Academy Award nominations, winning in three categories, including Best Actor for Gregory Peck, who played Atticus Finch. Another nomination was Best Supporting Actress for Mary Badham for her role as Scout. At the time, she was the youngest actress to ever be nominated in the category (and lost to 16-year-old Patty Duke in The Miracle Worker).
The Chesterfield Children's Theatre production will feature Mary Badham narrating the play as the adult Jean Louise Finch. Also appearing in the Chesterfield production will be Kevin Kravitz as Atticus Finch, Abby Craze as Scout and Gavin Boland as Jem.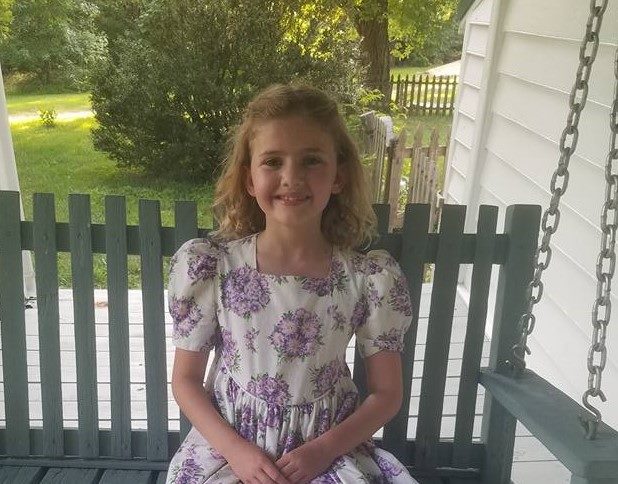 Tracey Lynn Frame, the director and the founder of the two presenting theater groups, has been planning this production since 2006 after getting to know Badham, who is a Richmond resident.
This version of To Kill A Mockingbird does not dilute the serious themes of the story, exploring both the virtue and evil of human beings, highlighting prejudice and ignorance as well as integrity and honor.
DETAILS
There will be three performances and a meet-and-greet reception afterward with Mary Badham for an additional fee. Tickets can be purchased at www.showtix4u.com with discounts for groups and students.
Sept. 21 and 22, 7 p.m., and Sept. 23, 3 p.m.
Tickets are $18 adults, $10 students w/ I.D.
Group tickets are $10 each. If purchasing 10+ tickets, choose the Student option and then email info@thephantomplayers.com to reserve the group seats.
$15 add-on for meet-and-greet and photo-op with Mary Badham and other performers. Includes reception.
There will be a snack bar at the show, silent auctions, etc.
Purchase tickets at www.showtix4u.com, keyword: mockingbird
---