Recipe: Tomato-Mint Quinoa Salad
March 5th, 2018
Light, flavorful, healthy
---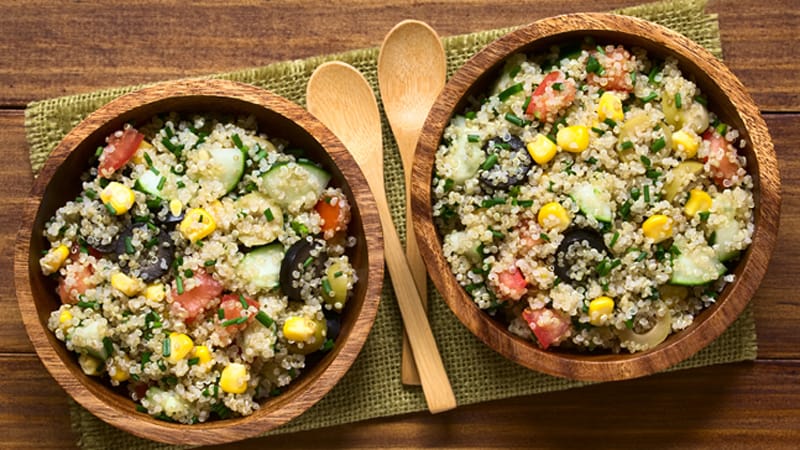 Who would've thought to combine tomatoes and mint, and then throw them into a bowl of quinoa? We don't know, but we're sure glad they did. Light and flavorful, tomato-mint quinoa salad is great for dinner for your family, potluck at work, or for bragging to your friends about your healthy eating habits.
Prep time: 40 min | Cook time: 15 min
---
Bring water to boil in a small saucepan. Pour in quinoa, raisins, and a pinch of salt. Cover, and let simmer for 12 to 15 minutes, then remove from heat, and allow to cool to room temperature.
Toss together the tomatoes, onion, radish, cucumber, and almonds in a large bowl. Stir in the cooled quinoa, then season with mint, parsley, cumin, lime juice, sesame oil, and salt. Chill 1 to 2 hours before serving.
Watch it made firsthand with this handy video!
---
Recipe from AllRecipes.com.
Try this one: Smashed cucumber salad