Tommy Roe: A Starry Start and Continued Success
| February 11th, 2020
The Beatles played as his opening act
---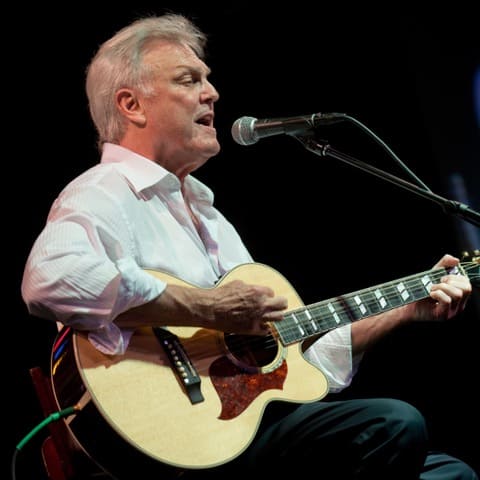 In 1962, singer/songwriter Tommy Roe, a handsome 20-year-old from Atlanta, Georgia, who worked soldering wires at General Electric while pursuing a music career, had a huge hit with "Sheila," a song he wrote as a young teen. His five previous singles had fizzled, but the rockabilly-flavored "Sheila" earned Roe his first gold record (over one million sold), catapulting him to fame.
Atlanta music publisher Bill Lowery still had to persuade Roe, married with a young daughter, to leave his day job by advancing him a year's salary against royalties to hit the musical road. By March 1963, he and friend Chris Montez (of "Let's Dance" fame) were headlining a monthlong tour in England with a group little known outside of Britain. The name of their opening act? The Beatles.
THE LEGEND BEGINS
Roe recalls that after one night, the performance lineup was changed.
"The first show was so chaotic … you couldn't do anything after The Beatles," Roe said by phone from his California home. "We were the headliners. John [Lennon] kept insisting to leave it as is, saying, 'They've got the hits.' But letting The Beatles close the show worked for us. The shows were immensely successful."
Roe tried to get his label, ABC Paramount, to sign The Beatles. He played the company president only a few bars of "Love Me Do" before the executive interjected, "That's the worst piece of crap I've ever heard in my life," advising Roe to stay out of the talent scout business.
Capitol Records signed The Beatles instead.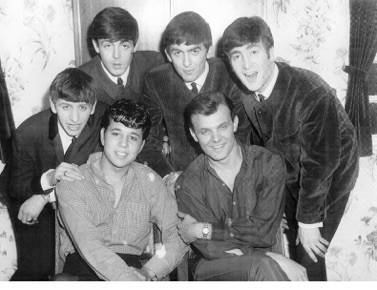 Eleven months later, Beatles manager Brian Epstein asked Roe to open The Beatles' first American concert at the Washington (D.C.) Coliseum on Feb. 11, 1964, shortly after The Fab Four debuted on TV's The Ed Sullivan Show.
"The stage was a boxing ring and bounced around like a boxing ring does," Roe said of the concert, which attracted more than 8,000 screaming fans. "They didn't need an opening act, but I was glad to do it. I used to joke with John and Paul [on the road] that Chris and I were the springboard [for them] to be huge stars."
Roe became close to The Beatles on tour, borrowing Lennon's Gibson guitar to begin writing his next hit, "Everybody," but lost touch as Beatlemania hit America.
TRAVELING HIS OWN ROAD
"I'd gotten my draft notice, and right after that concert I went into the U.S. Army Reserves. I could see what was happening musically [with the British invasion] and I thought, how will I compete? I consciously came up with the idea of what I call soft rock, wrote 'Sweet Pea' and started my own genre," Roe said.
Roe went on to write and sing his way through 17 albums and 26 top-100 singles, including gold-sellers "Sweet Pea," "Dizzy" and "Jam Up & Jelly Tight." He moved to California and appeared on Dick Clark's Where the Action Is TV show (1965-1967), created by Clark as an American Bandstand spinoff and showcasing top musical acts. Roe calls Clark "a mentor" and performed on Clark's "Caravan of Stars" road shows. He also acted, including a hilarious guest role on TV's Green Acres.
Dubbed "bubblegum" by producers trying to reach the teen market, Roe's songs are infectiously happy tunes that still delight audiences. They kept Roe in an enviable position as one of a handful of artists to record chart-toppers before and after The Beatles' rise. In 2019, "Dizzy" (1969) was cited on USA Today's "Best Songs in History" list.
A LIFE OF MUSIC
After his first marriage ended in divorce, Roe married Golden Globe-winning actress Josette Banzet in 1981. Each had a daughter by previous marriages, and the couple share grandchildren and great-grandchildren. His beloved Josette is now battling Alzheimer's disease at home.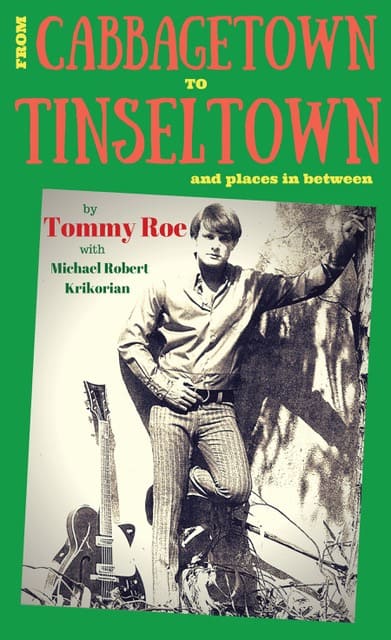 Roe toured nationally and internationally until a 2007 "retirement." In 2011 he returned to concert stages and co-authored a memoir, From Cabbagetown to Tinseltown, in 2016.
Sidelined by emergency quadruple heart bypass surgery in 2018, Roe said he now "feels great" and is planning more tours.
A few years ago, he saw Ringo Starr for the first time since 1963. The borrowed Lennon guitar he used to write "Everybody" was sold at auction for $2.4 million dollars in 2015.
"We've had whole families bringing kids and grandkids who love '60s music," he said of his recent concerts. "Writing songs, making records and performing for fans is a joy and a privilege. This [career] has been a blessing."