The Final Turner Classic Movie Cruise
| February 3rd, 2017
TCM's sixth and final – for now – cruise celebrates enduring quality
---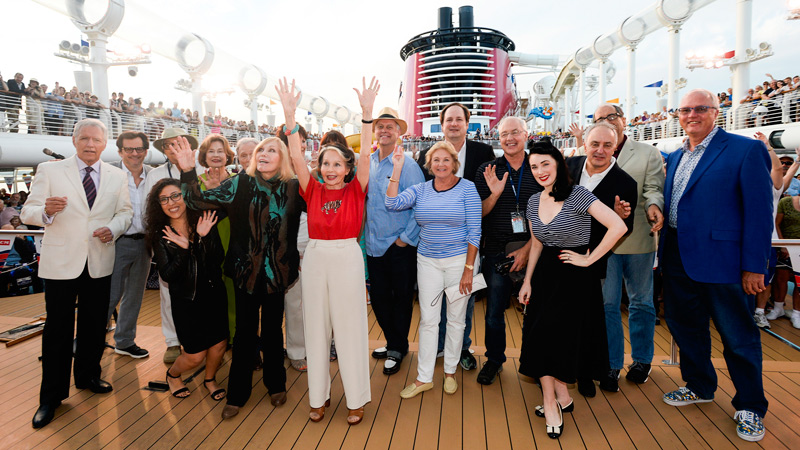 Quick, name the best American movies of 2016, the ones you know will last. Tough, isn't it?
Now name the best movies of all time.
Much easier. Your list surely includes some at the top of the American Film Institute's list: Citizen Kane, The Godfather, Casablanca, Raging Bull, Singin' in the Rain, Gone with the Wind, Lawrence of Arabia, Schindler's List, Vertigo, The Wizard of Oz, City Lights, The Searchers … and on and on.
Notice how few new ones there are. Of those dozen, eight were made during Hollywood's "Golden Age" of the 1930s, 40s and 50s.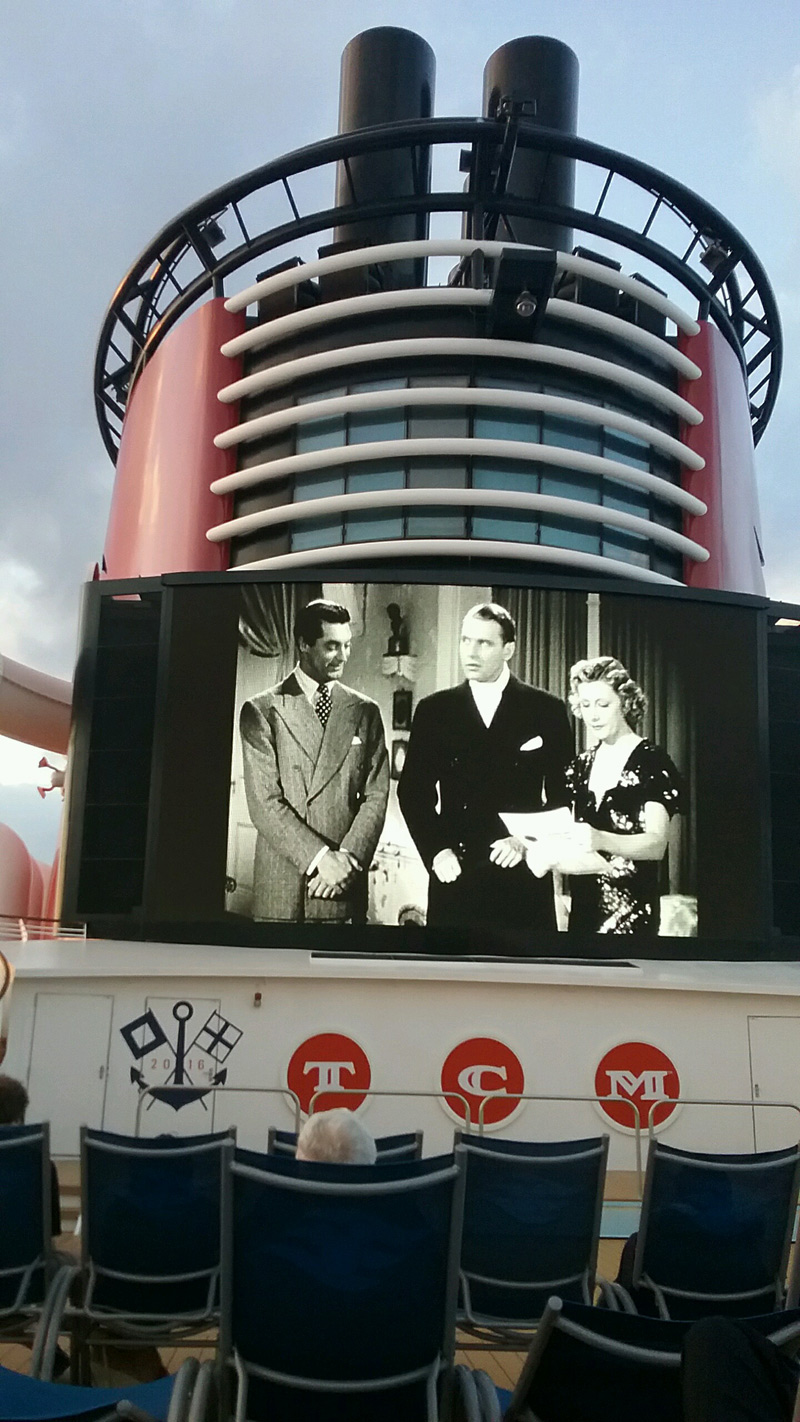 Back then, points out host Ben Mankiewicz of Turner Classic Movies, we didn't know how to blow up stuff. Movies had to tell stories.
Mankiewicz was the de facto host of TCM's recent Classic Movie Cruise to the Caribbean – usual No. 1 Robert Osborne was ill – and presided over a ship full of old stars and old movies.
It was the sixth and last such cruise … though not if fans have their way.
Thousands of old movie fans filled the boat – meaning fans of old movies, by the way, and not the other way around. Many were in their 20s and 30s. As Mankiewicz says, they know these movies are important.
Those of us lucky enough to go heard stars like Kim Novak, Leslie Caron, Michael York, Diane Baker and even Jerry Lewis share their stories. We heard Dick Cavett, trivia king Alex Trebek, singer Lucie Arnaz and writers Scott Eyman and Eddie Muller. And we saw classics on the
big screen – three screens, actually, including one poolside.
Most cruises have great stops. (This had St. Martin, San Juan and the Bahamas. To read about them, go to RayMcAllister.com.) But otherwise, what do you do on a cruise? It's simply a ship at sea.
Onboard this one, however, were stars and stories galore. Novak talked about bucking the Hollywood studio system and about the difficulties and joys of working with Alfred Hitchcock. You may remember her in Vertigo – a film Sight & Sound recently named the top film of all time, ending Citizen Kane's 50-year run. If you recall, she was driving around San Francisco for practically half of the movie. Funny thing, that. She said she hadn't known how to drive. Someone had to lie on the floorboard of the car, working the pedals while she "drove." She merely turned the steering wheel.
---
Like nostalgia? Browse celebrity nostalgia on our website.
Or sign up for our monthly Nostalgia e-newsletter or other e-newsletters tailored for boomers!
---
Novak, who teared up at the love of the audience, gave it back – and then some. She also brought half a dozen of her paintings for sale. The big one, auctioned off for nearly $7,000, featured Vertigo director Hitchcock, star Jimmy Stewart and Novak in her two roles.
Dick Cavett, speaking of his relationship with Groucho Marx and his brothers, noted that Chico Marx was not pronounced CHEE-co but CHICK-o. Chico, you see, was very much a ladies man. Oh, and Chico's role in the famous football scenes? It was performed by a much larger double, Cavett said. Chico had been injured in a car accident.
Some 39 movies were shown, several more than once, filling big screens day and night. They included such classics as The Wizard of Oz, An American in Paris and, of course, Vertigo, as well as lesser-knowns like The Kid Brother and Midnight. Midnight, a little gem few knew of, was introduced by Mankiewicz with a wink as probably "the 19th best film of 1939." Of course, that year, generally considered moviedom's best, had an embarrassment of riches.
Oh, and Jerry Lewis, never my favorite movie star, was both fascinating and charming. At age 90, he likely was one of the oldest stars ever to go on the annual cruise.
Fewer and fewer stars remain from the Golden Age. But for TCM, a network with only 57 staffers and many events, putting on a cruise is more than it can handle easily. So this was the finale … except thousands onboard signed a petition asking TCM to reconsider. Mankiewicz said the TCM brass had heard that loud and clear.
Here's hoping it returns, then. The cruise deserves reruns.
For more photographs and to read about the Caribbean locations, visit RayMcAllister.com.