The Many Faces of the Virginia Capital Trail
June 28th, 2018
Opportunities for all
---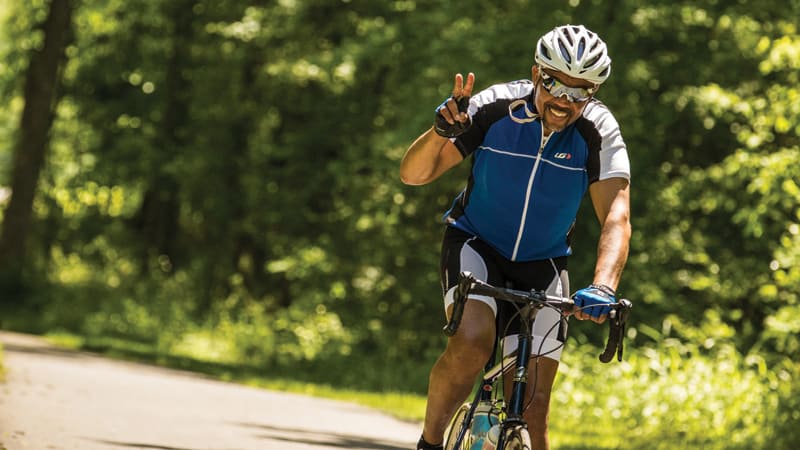 One beautiful Saturday morning, a multitude of people – all pursuing their own ideas of fun, relaxation or exercise – head out on the Virginia Capital Trail, a 52-mile paved multi-use trail safely separated from the roadway, stretching from Richmond to Jamestown and paralleling the James River.
Three generations embark on a family outing, the kids on their own bikes and the parents and grandparents on rentals, including one electric bike. They pedal easily under the viaduct, past Rocketts Landing, to the fields and forests east of the city. They stop several times along the way, to listen to whippoorwills calling from a meadow, smell the pines, take a break, and enjoy a light picnic lunch.
Another family starts at Dorey Park, rides three easy miles on the dedicated bike trail, eats lunch at Ronnie's BBQ and returns to the park to play disc golf and for the kids to tire themselves out on the playground.
One lone cyclist sets out on her own. She's training for a short sprint triathlon, her first triathlon – a goal she set at her 60th birthday. She nods at joggers and other bikers as she passes, enjoying the unofficial camaraderie. She stops to chat with a group of cyclists taking a breather and picks up some helpful training tips.
A group of friends makes Charles City Courthouse their goal, a 31-mile one-way trip. They'll end their journey with dinner and drinks at Cul's Courthouse Grille and take their reserved shuttle ride home.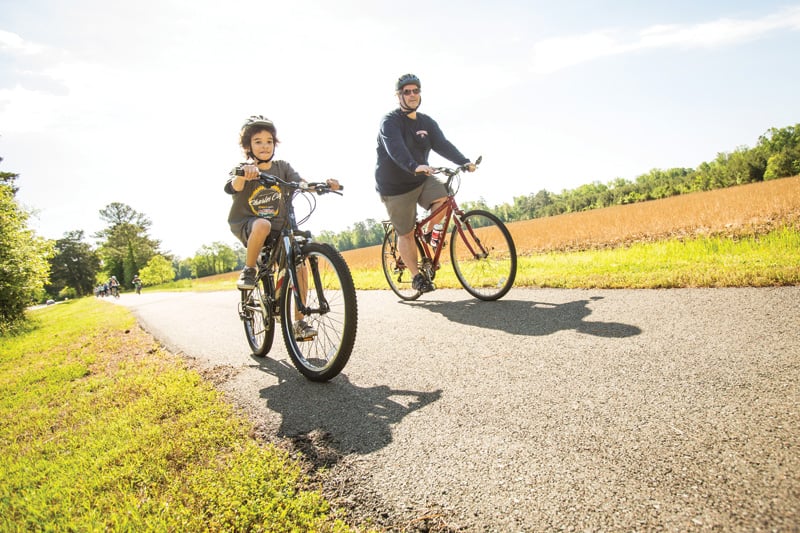 Another group of friends is combining exercise with historic enlightenment – they've scheduled several weekends together during the summer to ride to the Richmond National Battlefield Park and the half-dozen plantations along the route, stopping to read the many historical markers along the way.
Despite different goals for the day, these cyclists have one thing in common. They all return home refreshed, invigorated and grateful to live near the Virginia Capital Trail.
---
For trail resources such as parking, shuttle service, rentals, restaurants, retail and restaurants, visit VirginiaCapitalTrail.org.