The Boom of Virginia's Capital Trail
| August 1st, 2017
This prominent trail is more than just a bike path
---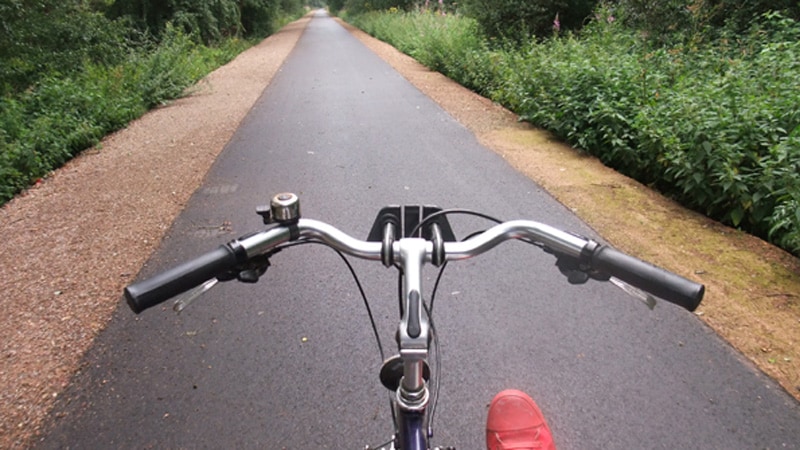 Ever since the Virginia Capital Trail officially opened in 2015, individuals have flocked to come enjoy this state landmark for themselves.
The 52-mile pathway runs from Jamestown to Great Shiplock Park in Richmond's Shockoe Bottom; its wide, paved and mostly flat terrain is separate from the main road, making it safe and smooth for users. It runs through the picturesque Virginia countryside and is speckled with restaurants, campsites, parks and picnic areas.
The Capital Trail provides bikers and pedestrians, of all ages and abilities, with an easy means to enjoy nature and fitness.
But that's only the beginning.
Underneath its simple, paved exterior lies a goldmine of economic surplus for our state. First of all, though Richmond residents take advantage of the trail every day, individuals outside of the city are also starting to take notice. Richmond Regional Tourism has latched onto the bustling landmark, using it to draw in visitors from all over.
In addition to benefiting users in an athletic and nature-appreciating manner, the Capital Trail has also sparked local businesses to take advantage of the new traffic from bikers and pedestrians. Bike rental companies, most notably, have blossomed in Richmond nearly overnight.
The Kickstand opened in 2016 at the Richmond end of the trail. Not only do they offer a variety of bike rentals and gear, they also help provide employment for youth in Richmond's public housing neighborhoods and raise funds for the country's inner-city youth cycling program.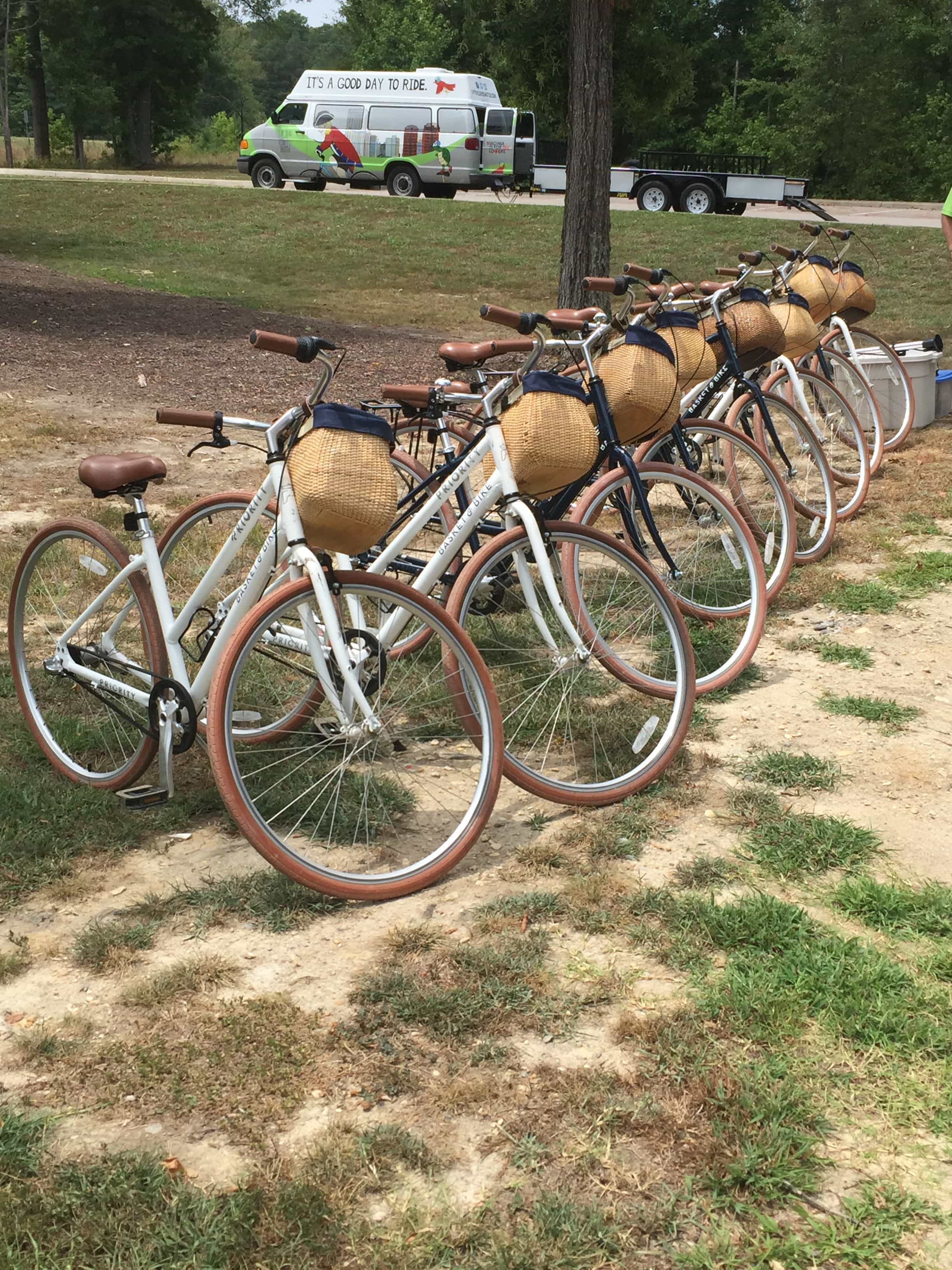 And check out Bike & Basket: they offer half-day and full-day rentals with set pickup locations and excursions (either pre-planned or personalized). Each bike is equipped with a signature basket, to hold water bottles, biking supplies or a picnic lunch provided by Bike & Basket themselves.
Or for a more electrifying biking experience, Pedego RVA just launched in Shockoe Slip. Pedego RVA offers a supply of electric bikes to rent, for a smoother and more comfortable trip along the trail. Treat it as a normal bicycle, or twist the throttle and let the motor do the work when the terrain is tough or you want a break.
And then there's the Cap Trail Shuttle, a shuttle service for bikers on either end of the trail who want to exert their energy going one way without having to conserve their energy for the ride back. Drivers provide passengers with water, snacks and amiable conversation. As Beth Weisbrod, Executive Director of Virginia Capital Trail Foundation, explains, "It's not just a ride back, but a cheerful ride back."
But not all Capital Trail-related business ventures are bike related; just look at Ronnie's BBQ, located directly across the street from the trail at milepost 45. The smoky smell is enough to entice patrons to take a break from the trail and grab a smoked beef brisket. Or Stone Brewing, the California-based brewery that opened a new location in Richmond in 2015. They built their facility diagonally across from the trail, less than a mile away from Great Shiplock park, correctly anticipating runners' and bikers' desire for a cold beer after a stint on the path.
It's been a strong connector among cities within the state, and rumors of its growth are spreading. "It is indeed a spine," says Weisbrod.
Just as the trail continues to bloom, build and unfold, its benefits do as well. Among the booming businesses and added tourism, the Capital Trail is Virginia's gift that … well, keeps on giving.