VHS Erects Gumby Statue to Celebrate Success of Vintage Toy Exhibit
| May 15th, 2017
The exhibit has been extended until Dec. 31, 2017
---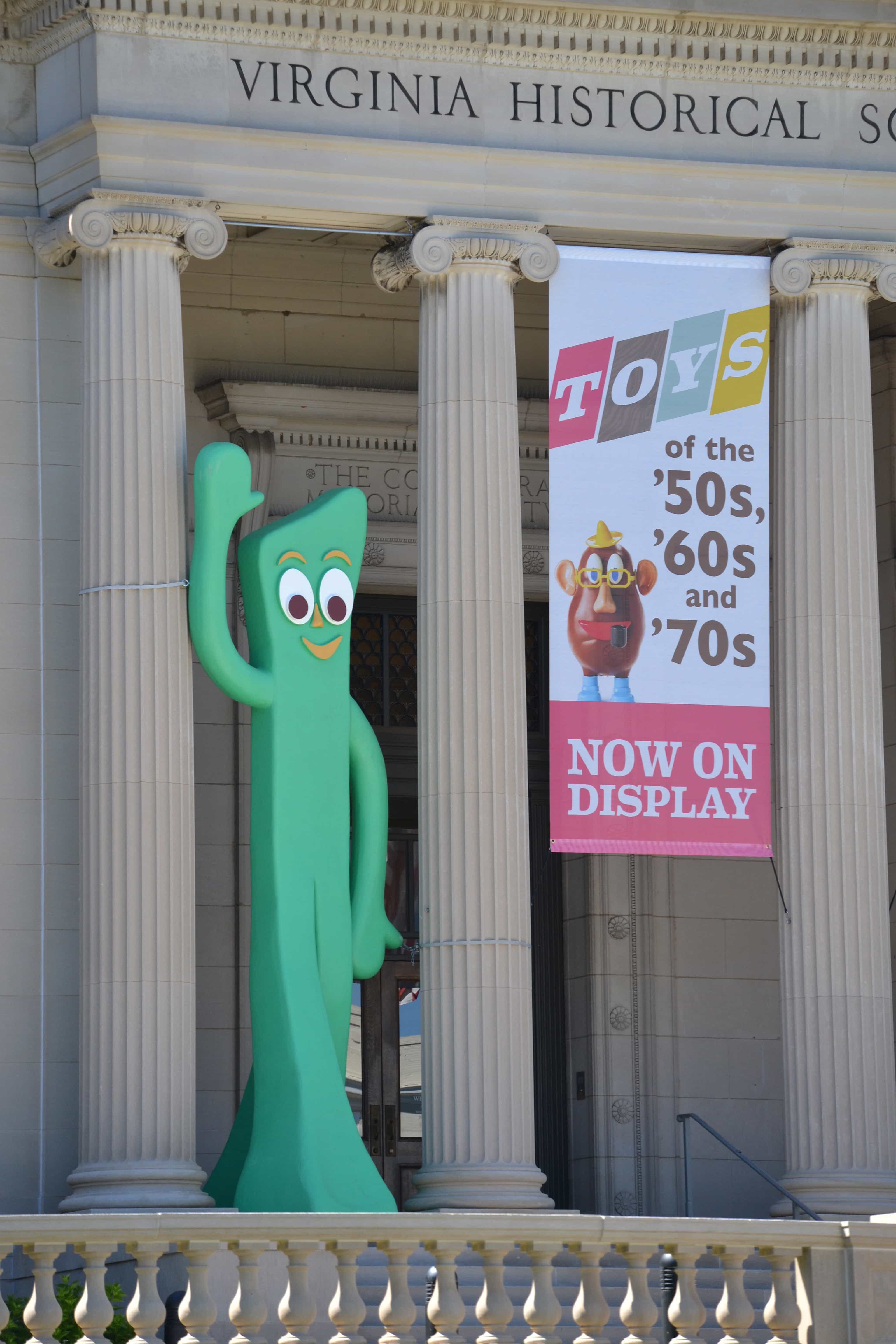 The fun isn't over at the Virginia Historical Society (VHS).
Due to popular demand, the history museum is extending its "Toys of the 50s, 60s and 70s" exhibition, which will be on display until Dec. 31, 2017. To celebrate the good news, the museum had an 18-foot-tall, 300-pound Gumby statue installed on the building's front steps May 15. Gumby and his pal, Pokey, are two of the many beloved playmates on display in the exhibit.
"… We are so pleased to be able to respond to public demand and keep Toys available through the end of the year," says VHS president and CEO Jamie O. Bosket in a prepared statement. "Toys has multi-generational appeal. Whether you visit to learn the story of the iconic toys you remember from childhood, or you visit to share your own story and memories with others, I encourage you to come. This exhibit is great fun and offers something for everyone."
The museum commissioned Ashland-based sculptor Allen Jesse to craft the masterpiece.
"Toys" also features other favorite childhood toys including Barbie, Hot Wheels, trolls and baby dolls. Read more about what to expect in this playful exhibit.