Virginia State Parks Presents Park Rx
| April 11th, 2019
A natural prescription to get people outdoors
---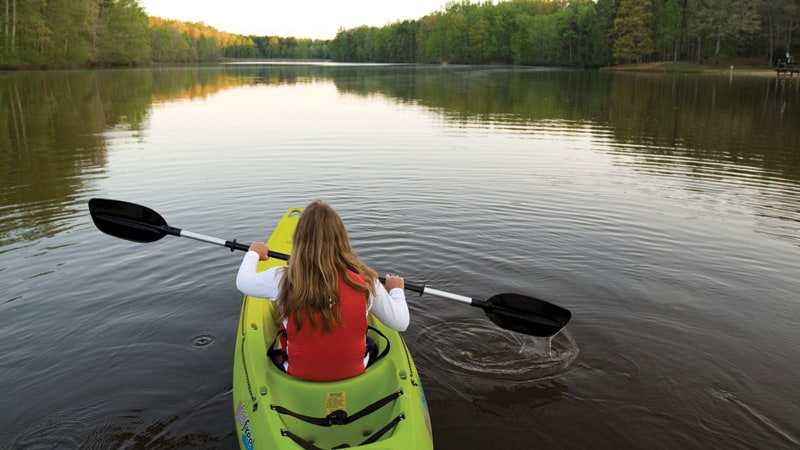 As health professionals increasingly realize the health benefits of spending time outdoors, more physicians and other health professionals are "prescribing" outdoor time at parks and other natural areas to their patients. Virginia State Parks has partnered with the national nonprofit Park Rx America to encourage more people to take this "medicine."
Numerous studies have documented the effect of green space on health outcomes. The National Parks Conservation Association describes a few significant studies:
In Copenhagen, living a short distance from a garden or park has been linked to less stress and a lower body mass index. In the United States, children diagnosed with attention-deficit hyperactivity disorder (ADHD) were more able to focus in a natural setting than in either a built outdoor environment or an indoor one … In Japan, greener neighborhoods and more parks were associated with greater longevity among the elderly.
Park Rx America, led by a team of qualified physicians, scientists and other professionals, works with managers of publicly accessible natural areas to assist physicians in prescribing parks and other protected areas to their patients.
"People who might not have given a second thought to Virginia State Parks or their local parks may listen when a doctor advises them to get outdoors," said Virginia State Parks Director Craig Seaver in announcing the partnership.
Of course, a prescription is not required to visit a park. Outdoor time can be a health supplement for all.