Virginia War Memorial Expansion Nearing Completion
July 22nd, 2019
Honoring more Commonwealth heroes
---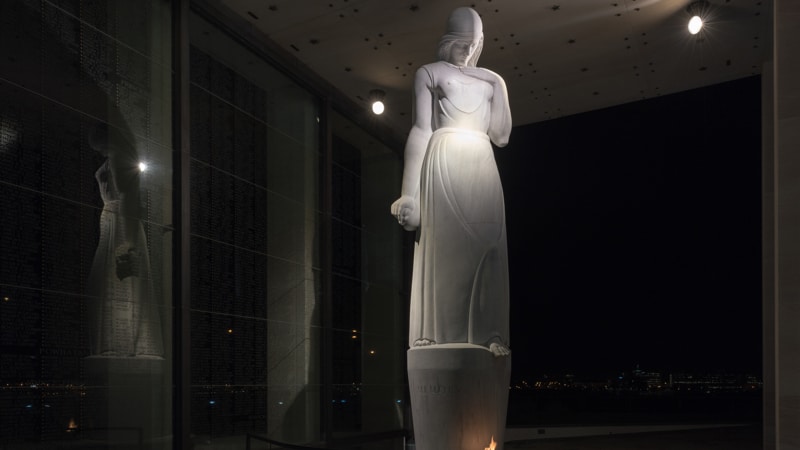 Since its dedication on Feb. 29, 1956, the Virginia War Memorial has been honoring war heroes for their service, including those who served in World War II and the Korean War. The original Memorial consisted of an auditorium, visitors' center and Shrine of Memory, engraved with the names of Virginia's heroes. In 1981, the area was expanded to include the names of Virginians killed in action during the Vietnam War, with casualties of Desert Storm/Desert Shield added in 1996. A new addition is scheduled to open in September to honor more war heroes.
In June 2017, the Virginia War Memorial broke ground to create space to honor those killed in current, ongoing conflicts.
"This expansion will allow us to honor those who died in Afghanistan, Iraq and in the ongoing Global War on Terrorism … This way we can assure that their service and sacrifice is never forgotten," said Delegate Rich Anderson, chairman of the Virginia War Memorial Board, at the groundbreaking ceremony.
In addition to space for additional names, the work will add approximately 20,000 square feet to the existing building, including a parking garage, 300-seat auditorium, long-distance learning center and additional exhibit galleries and office space.
A fundraising event and celebration, Sips on the Skyway, is scheduled for early September.