Virginia's Love Theme
| June 11th, 2019
From early controversy to heartfelt message after 9/11
---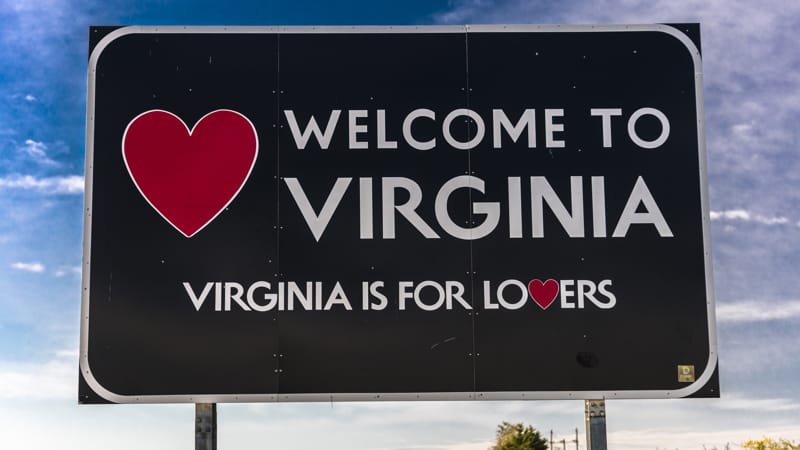 My husband, Tom, and I – living in Texas with the U. S. Army during the Vietnam era – experienced firsthand the 1969 chuckles from friends who saw Virginia's new "Virginia is for Lovers" slogan. They felt compelled to tell us they thought Virginia was a "conservative" state. When I became pregnant with our son, my husband Tom's commanding officer wasn't amused by jokes about Virginia's "flower children."
Little did I know – when Tom's tour of duty was complete, and he accepted a position in Virginia's Attorney General's Office – I was on the path to becoming a member of the "Virginia is for Lovers" tourism department. As a freelance writer who became senior editor of Richmond LifeStyle Magazine, I got to work with very good writers across the region, an experience that served me well during interviews at the Virginia State Travel Service (now the Tourism Corporation). I began work there Feb. 2, 1982.
I was surprised in going through agency files that no 10th or 15th anniversary of the state's slogan had been celebrated. After getting my feet on the ground with the travel industry newsletter, assorted news releases, feature articles and marketing trips to NYC, I, along with other members of our PR team – Sue Brinkerhoff (later, Bland), Pam Jewell and later, Julie Grimes – helped build consensus for making the slogan's 20th and 25th anniversaries a major promotional push in 1989 and 1994. The showpiece in '89 was the unfurling – in mid-February naturally – of a gigantic, soft-sculpted heart from the columns of Mr. Jefferson's Capitol by First Lady Jeannie Baliles. Later, the VTC donated the "valentine" to the American Red Cross, which used the fabric for blankets.
Five years after 1989, instead of a sculpture for the 25th anniversary, we had the #25 NASCAR race car – driven by 25-year-old Hermie Sadler. The $200,000-per-year for the car contract came from VTC Advertising – the department that had initiated, per suggestion of its advertising agency at the time, Siddall, Matus & Coughter, the deal with Sadler. Virginia became the first state to use a NASCAR race car in tourism promotion. The car traveled in its special hauler with Virginia's toll-free 800-tourism-number plastered on the sides (before widespread use of websites, URL and Facebook postings). Every Monday morning research analysts could tell from inquiring phone calls how effective the hauler's travels through various states had been the previous weekend.
Sue, Pam, Julie and I have been gone from Virginia Tourism for a good number of years; but like everybody alive on 9/11, we remember the day poignantly (I was in the air from Newark to Richmond when terror struck) – and how the VTC marketing team sent the NYC marketing team a love message from Virginia after the twin towers fell – a heavy but significant part of the 'lovers' history. In September 2009, the slogan became part of the Madison Avenue Advertising Walk of Fame.