What's Booming: Volunteering, Pride and the Jewish New Year
September 18th, 2017
The best events this week to peel you off your couch
---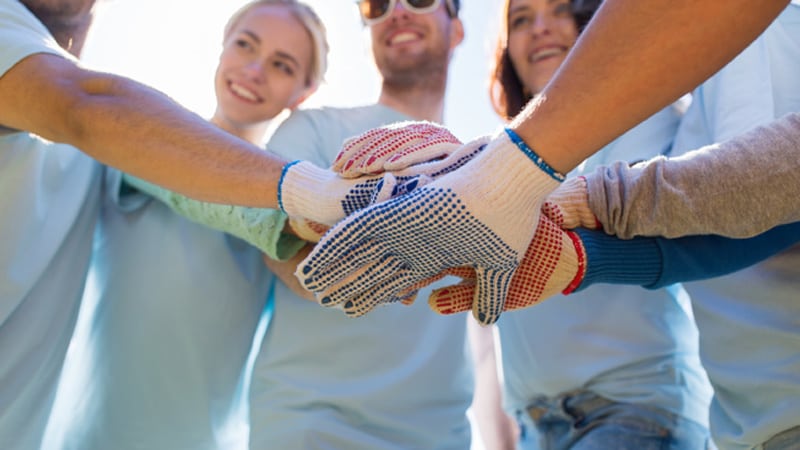 Through Thursday, September 21
Richmond loves bikes. Richmond loves restaurants. And Bike Restaurant Week is the perfect love child of both. Through Thursday, Sept. 21 at participating restaurants.
Saturday, September 23
All year long, Hands On Greater Richmond connects people who want to volunteer with people who need volunteers. This Saturday is their annual Give a Day RVA, with 55 participating local nonprofits for volunteers to choose from. Plenty of opportunities for selfless Richmonders to choose from, including painting, building, fixing, cleaning, and gardening. Saturday, Sept. 23.
Music, food, bounce houses, mini train rides, and a couple of kid-friendly people named "Cinder" and "Tender." Richmond Train Day at the Richmond Railroad Museum. Saturday, Sept. 23 from 9 a.m. until 3 p.m.
Who ever said Chester doesn't know how to have a good time?! ChesterFest 2017 is here to prove them wrong. Kid stuff, dog stuff, food stuff, and pie-eating contest stuff. Saturday, Sept. 23 at Chester Village, 10 a.m. till 4 p.m.
Brown's Island is about to be filled with a whole bunch of people who aren't afraid to be themselves, and are pretty darn proud of it. Join them, won't you? PrideFest 2017 at Brown's Island. Saturday, Sept. 23 from noon until 8 p.m.
Sunday, September 24
Book nerds, take heed! Richmond's fave cidery is bringing together all of our local bookstores (we're talking Black Swan, Chop Suey, Fountain Bookstore, etc.) for a day you didn't even know you'd been dreaming of until now. Blue Bee's Book Fair and Jazz Brunch will also include brunch-y food, music, and yes … cider. Sunday, Sept. 24 at Blue Bee Cider from noon until 4 p.m.
The Jewish New Year is upon us again, and Temple Beth-El wants to get everyone in on the action. Head over to the Virginia Holocaust Museum for Rock Hashanah, an afternoon of music, food trucks, social action opportunities, and more. Sunday, Sept. 24 from 12:30 to 2:30 p.m.