What to Expect on a Cruise These Days
| March 21st, 2022
How the pandemic has affected cruising
---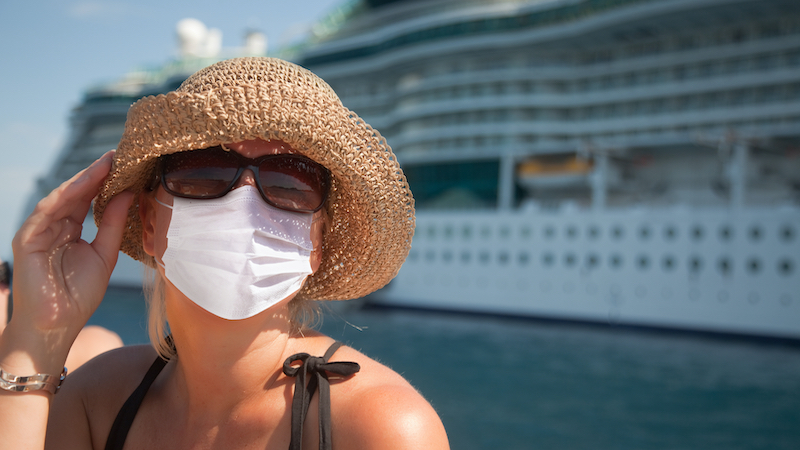 After the cruise industry shut down in 2020, the long-awaited return to cruising in 2021 proved promising, offering a host of COVID-19 safety protocols on many new trips. Cruise lines have been requiring vaccinations for staff and most passengers, and cruises often require negative tests as well.
But the return to cruising has had hiccups reminiscent of the crises on cruise ships at the outset of the pandemic. Many travelers who sought out cruising as a fun, safe bubble of vaccinated people over the holidays were met with disappointment when the rise of the omicron variant quickly spread. And unfortunately, because lines were only required to report positive case counts to passengers after the infections reached a certain threshold, passengers were often left in the dark about just how dire the situation was.
The Centers for Disease Control and Prevention issued an open-ended warning to all Americans to avoid travel on cruise trips in December, regardless of their vaccination status. It was the agency's highest coronavirus warning.
---
Cruising adventures on the Blue Danube
---
Still, cruise industry experts are optimistic about prospects for this summer. "We're seeing signs that the travel outlook for 2022, particularly in the summer, is strong," says Colleen McDaniel, editor in chief of Cruise Critic, a travel website. "There's been pent up demand for a while, bookings for 2022 are strong, and we're hearing sentiment from cruisers that they're anxious to get out there."
Many cruisers are looking to stay closer to home. Summer is a great time to visit Alaska, and although last year's Alaska cruise season was cut in half, this year should have a full Alaska season, McDaniel says. Masking regulations vary by cruise line. For example, Carnival Cruise Line updated its mask requirement as omicron began to spread, requesting that all passengers age 2 and older wear a mask on board, except when eating or drinking.
---
Covid-19 travel resources, especially for seniors and the immunocompromised
---
Although historically cruises have rarely offered refundable fares, many cruise lines continue to be flexible about cancellations. But discounted cruise fares have been few and far between. Prices now generally match what they were in 2019.
The best time to book cruises is generally from January through March and sometimes a bit into April, during what the cruise industry calls wave season. During these months, you might find a discounted booking, or packages with perks that offer deals on board, such as free drinks or Wi-Fi.
---
Emma Patch is a staff writer at Kiplinger's Personal Finance magazine. For more on this and similar money topics, visit Kiplinger.com.
© 2022 The Kiplinger Washington Editors, Inc. Distributed by Tribune Content Agency, LLC.