What's Booming: Live Music, Live Reality TV, and Live Revolutionary War
December 29th, 2017
---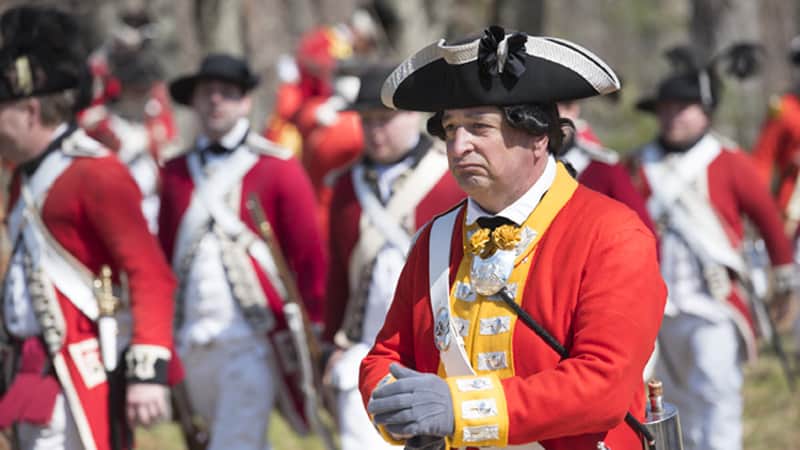 They've been coming to your living room every week, and now they're coming to your local theater. See the saucy duets and sparkly outfits of Dancing with the Stars Live! at Altria Theatre – no remote control necessary. Wednesday, Jan. 3 at 7:30 p.m.
Kick up your heels while you kick off your weekend with the twangy strumming of the Brooks Hubbard Band at the Tin Pan. Thursday, Jan. 4 at 8 p.m.
New Kent Winery's Music and Menu is back! Melodies by singer-songwriter Jackie Oldham, burgers by renowned Carytown Burgers & Fries, and beverages by – you guessed it – New Kent Winery itself. Friday, Jan. 5 from 6 to 9 p.m.
Everyone's heard about Benedict Arnold, America's most notorious traitor; and now you can see him in action with the first-ever presentation of The British Are Coming! Join the Richmond National Battlefield, Historic St. John's Church, and a lot of historic reenactors, for an astonishingly accurate (well, as accurate as it can be without the blood and murder and stuff) interpretation of Arnold's famous raid. Saturday, Jan. 6 from 9 a.m. to noon at Chimborazo Medical Museum, and from 1 to 4 p.m. at Historic St. John's Church.
Can't stand the thought of food waste? Are you even a member of the Clean Plate Club? Head to Ellwood Thompson for their screening of the documentary "Wasted: The Story of Food Waste." Your mother, who reminded you of the starving children in Africa, would be proud. Tuesday, Jan. 9 from 6 to 8 p.m.