What's Booming: Camping, Beaching, and Dinosaurs
| June 11th, 2020
Let the slow creep out of our homes begin
---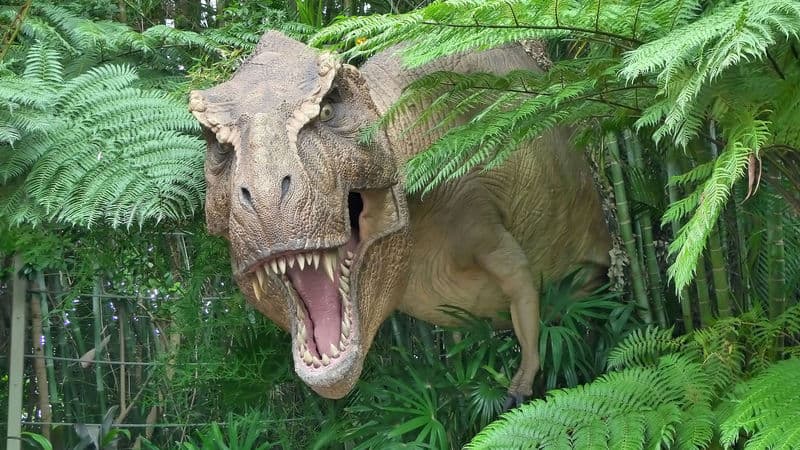 Great news, all you crunchy outdoorsy folk: the Virginia State Park cabins, lodges, and campgrounds are OPEN! Pile all the trail mix and bug spray into your Subaru, summertime may begin.
This weekend you just might discover that dinosaurs are not actually extinct, and neither are drive-in theaters. Ashland Theatre presents its first drive-in movie experience – oh so nostalgic and oh so socially distant! On the film reel? The original Jurassic Park. Ashland Theatre After Dark, Friday, June 12 and Saturday, June 13 at Ashland Theatre. Gates open at 8 p.m.
Unearth your concert-going self (assuming it's still in there) and get your tickets to the Broadberry's Catalina Car Mixer: Richmond's Drive-In Regatta Concert! Enjoy those beloved yacht rock vibes of Three Sheets to the Wind, live in concert and straight from the socially distant safety of your car. Saturday, June 13 at 8 p.m. at the City Stadium parking lot.
Yoga. Brunch. Cider. Say. No. More. Yoga & Brunch in the Orchard, Sunday, June 14 at 10 a.m. at Courthouse Creek Cider (Maidens).
The beach called, and they want your toes back in their sand immediately. And to prove it, Norfolk-Virginia Beach is enticing visitors back with their new At Last Pass: discounts to local attractions, adventures, eateries, and bars. That sand reunification never felt soooo good.