What's Booming: Circuses, Chefs, and Chicagos
| October 7th, 2021
More entertainment than your brain will know what to do with...
---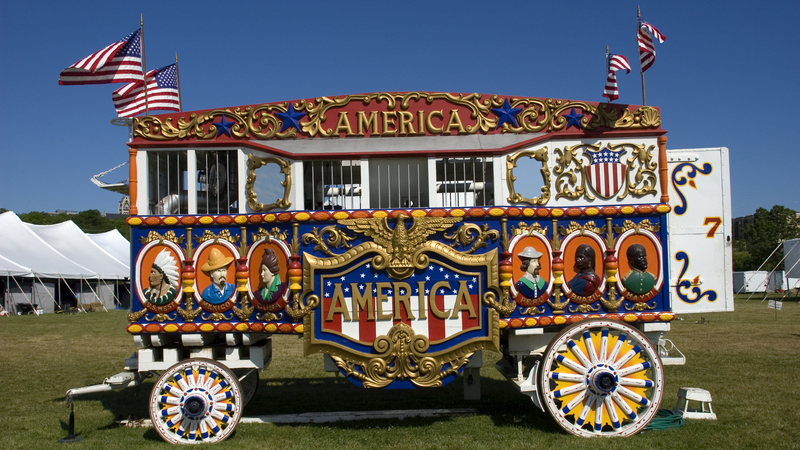 Richmond Folk Festival
Friday, Oct. 8 through Sunday, Oct. 10 on Brown's Island
Buckle up, Richmond – our city is about to get a whole lot more harmonious this weekend. Talented musicians from all over the country are coming with bells on (some, literally) to grace us with strings, strums, and soulful tunes that your ears didn't even know they'd been craving.
Bindlestiff Family Cirkus
Saturday, Oct. 9 at 1 and 7:30 p.m. at the Perkinson Center for the Arts & Education
Ladies and gentlemen and children of all ages! Prepare to feast your eyes on a circus performance so entrancing, so astonishing, so sword-swallowing spectacular, you simply may not even believe it. Circus awe and charm is not reserved for children, after all… 
John Cleese: Why There Is No Hope
Sunday, Oct. 10 at 7:30 p.m. at Altria Theater
This Monty Python star is bringing his unique brand of humor to an evening near you – examining our dysfunctional world in a comedic lens like only John Cleese can.
MasterChef Live!
Tuesday, Oct. 12 at 7 p.m. at Dominion Energy Center
The plates are loaded and the stakes are high as chefs (and junior chefs!) from all over compete for your attention and approval. Featuring immersive demonstrations, cooking challenges, and the most delicious kind of fun.
Chi-Town Transit Authority
Wednesday, Oct. 13 and Thursday, Oct. 14 at 8 p.m. at The Tin Pan
An 8-piece band dedicated to all of the iconic horns and harmonies from the hit mid-century rock band themselves. Bringing the heat, and none of the cold.