What's Booming: Craft Beer, Craft Cider, and Craft...s
November 13th, 2017
---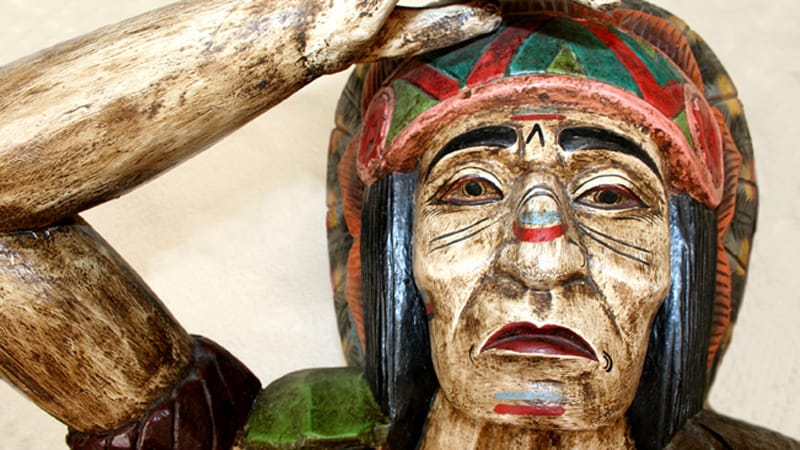 Thursday, Nov. 16
Bassem Youssef, host of the now-cancelled Egyptian political satire show Al-Bernameg (which earned him the title of "Egyptian Jon Stewart"), is coming to the University of Richmond's Camp Concert Hall to present his one-man show, The Joke Is Mightier Than the Sword. Hear his personal story as an Egyptian and his reflection on the current political climate of America. Thursday, Nov. 16 at 7:30 p.m.
Weekend
Learn the story of Native Americans in a way that Disney never could quite get right at Pocahontas Reframed: Native American Storytellers Film Festival. Friday, Nov. 17-Sunday, Nov. 19 at the Byrd Theatre.
Center of the Universe Brewing Company is celebrating their Five-Year Anniversary! And like any five-year-old, they want to celebrate with a full weekend of live music, food trucks, and rare beer releases. Friday, Nov. 17-Sunday, Nov. 19.
Got Christmas shopping on your mind? The Visual Arts Center of Richmond is hosting their 53rd Annual Craft + Design Show with locally made and highly unique crafts, jewelry, and other artisan-made gifts. Friday, Nov. 17-Sunday, Nov. 19 at Main Street Station.
Sunday, Nov. 19
Stout season happens to also be Brunswick Stew season … so why not combine them? Brunswick Stew and Stout, Sunday, Nov. 19 from 11 a.m. to 4 p.m. in Shockoe Bottom.
Through Nov. 19
The bubbly and delicious Cider Week Virginia is currently happening as we speak. Go to CiderWeekVA.com to see how best to celebrate. Through Sunday, Nov. 19
---
Things to Make Your Heart Bigger
Share your overstock of shoes with those in need this holiday season. Through December 24, Saxon Shoes is collecting shoes at both their Short Pump Town Center location (11800 W. Broad St.) and their Fredericksburg location (1 Towne Centre Blvd, #4500) to donate to the Salvation Army Adult Rehab Center in Richmond and the Salvation Army in Fredericksburg.
Don't throw out that old American flag … give our nation's symbol the respect it deserves. The Virginia War Memorial is collecting old flags for proper disposal by the American Legion. Drop off until Dec. 6.