What's Booming: Fried Food, Barbecue Food, and Gluten-Free Food
August 21st, 2017
The best events this week to peel you off your couch
---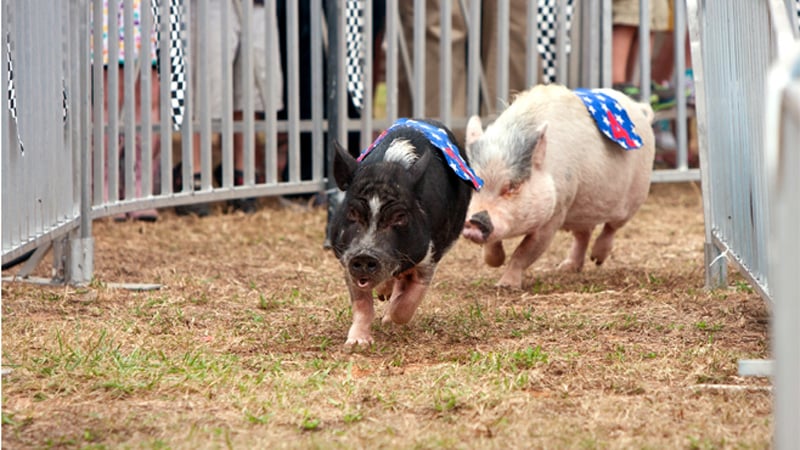 Friends, the summer is winding down, and that can only mean one thing: bathing suit season is over and you don't have to worry about that dang diet anymore. To help you celebrate, the Chesterfield County Fair is offering its usual smorgasbord of corn dogs, ice cream, kettle corn, and foods that you didn't even know could be fried. August 25-September 2 at the Chesterfield County Fairgrounds.
Six barbecue vendors are competing for your affection, and vote, in Center of the Universe Brewing Co.'s annual Circle the Wagons BBQ Cook-Off. Then, of course, there will be live music, craft beer, and, oh, did I mention it's all for a good cause, benefiting Circles Ashland? August 26 from 1 to 8 p.m.
To all you runners out there: the Patrick Henry Half Marathon is coming to Randolph-Macon College with 13.1 miles of beautiful scenery and historic hot spots. To all you bikers out there: the Anthem Moonlight Ride is coming to Monument Avenue with 8-15 miles of a closed, moon-lit course. To all you avid athletes out there: I know what you're thinking, and yes, the events are at separate times of the day. So relax, you can do both. Geez. August 26 at 7 a.m. and 8 p.m., respectively.
For you gluten-free folks, you no longer have to feel the envy and disappointment of your friends and all of their fancy food festivals. Now it's your turn. Richmond's Gluten-Free Food Allergy Fest features seminars, cooking demonstrations, samples, and fellow gluten-freers who just, you know, get you. August 26-27 at the Greater Richmond Convention Center.
Ain't no party like a Lewis Ginter Summer Lawn Party. August 26-27