What's Booming: Oh, Hello, Ms. Tubman
September 10th, 2020
A dive into history, and a dive into inspiration
---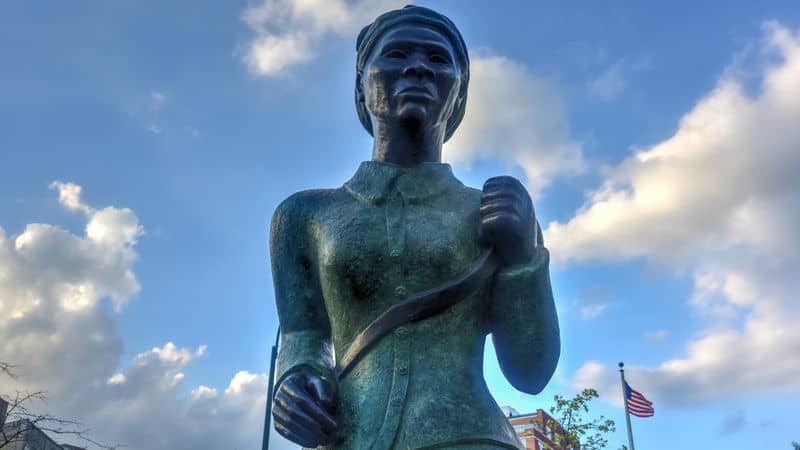 Get your history, Underground Railroad, and Harriet Tubman fix this week: Historic Annapolis is hosting a handful of (virtual!) historical lectures in honor of the state's International Underground Railroad Month. Hop on for Slavery and Servitude in Early Annapolis (Thursday, Sept. 10 from 7-8 p.m.) or Tubman Travels (Tuesday, Sept. 15 from 7-8 p.m.)
Or join a child-friendly hangout with Harriet in real life. Harriet Tubman and the Underground Railroad, Saturday, Sept. 12 at 2 & 5 p.m. at Short Pump Park or Sunday, Sept. 13 at 2 & 5 p.m. at The Springs Recreation Center.
Ready for an "anything and everything" kind of shopping experience? The Fall Flea Market is ready for you. Saturday, Sept. 12 from 8 a.m.-3 p.m. at Odd Ball's Collectibles and Claire's Antiques.
Of all the thoughtful things the James River has done for you (like, be beautiful, for example), do something thoughtful for it this weekend. Bring gloves, masks, trash bags, and more for the annual James River Regional Cleanup – and don't forget to register ahead of time! Saturday, Sept. 12 from 9 a.m.-1 p.m.
What better way to show your support for antiracism than with sugar? Bring your mask and your love for all cultures. Richmond Bakers Against Racism Pop-Up Bake Sale, Saturday, Sept. 12 from noon-3 p.m. at The Veil Brewery.
Coffee lovers! Give a warm espress-hell-o to Richmond's newest cafe: Grit Coffee.