What's Booming: History Hikes and Holiday Lights
November 27th, 2017
The best events this week to peel you off your couch
---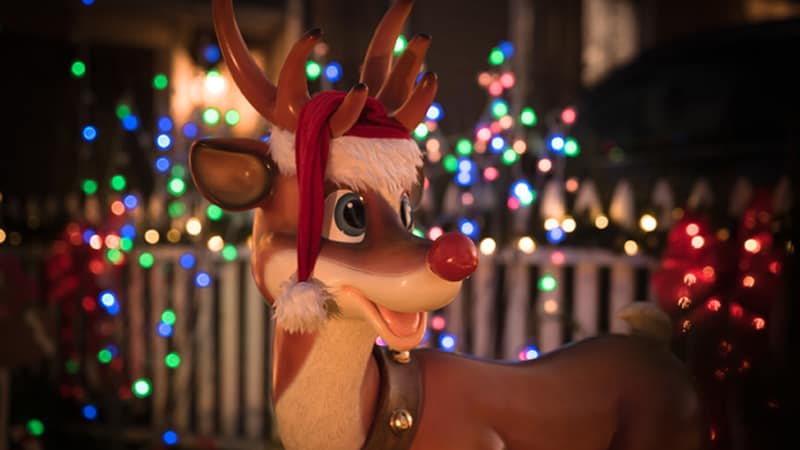 Christmas
Black Friday is over, but the real holiday shopping has only just begun. Take out a second mortgage, put on your most comfortable shoes, and get ready for the 42nd annual Bizarre Bazaar. With rows of nearly 500 vendors selling art, décor, toys, gourmet food, and more, you'll be able to cross everything off your Christmas list in one fell swoop. Thursday, Nov. 30 through Sunday, Dec. 3.
What's a holiday play without a miracle? And a barbershop, and a family legend, and a deathbed confession? Miracle on South Division checks all the boxes in this holiday comedy at Hanover Tavern. Friday, Dec. 1 through Sunday, Dec. 31.
And in the world of Christmas lights, you don't need to travel far to get your fill. Join your friend Gov. Terry McAuliffe for the official Capitol Tree Lighting on Wednesday, Nov. 29 from 5-7 p.m. Then join your other friends at the Poe Museum's Enchanted Gardens Illumination on Friday, Dec. 1 from 5-9 p.m. Or check out the James Center Grand Illumination on Friday, Dec. 1 at 5:50 p.m. And on Saturday, mosey over to the Cultural Arts Center at Glen Allen for their annual Illumination: a Festival of Trees on Saturday, Dec. 2 from 4:30-7 p.m.
Not Christmas
Need a little twang in your life? Let Brian Collins fill that void with his Southern charm and boot-scootin' lyrics. Thursday, Nov. 30, 8 p.m. at Ashland Coffee and Tea.
This weekend, take a stroll (hike) through one of Richmond's favorite outdoor spots (Belle Isle) and learn a thing or two (history) at the Belle Isle History Hike. Saturday, Dec. 2 from 10 a.m. to Noon at the Tredegar parking lot.
Has anyone heard about the debates surrounding the Confederate monuments lately? Just kidding. Of course you have. And likely have had more than one heated discussion on the whole thing. Maybe even a fistfight. Well The Valentine is opening the floodgates again with their monthly Controversy History series, with the topic Quality Place: Monuments and Tourism. Participate in a constructive, informed discussion in a safe and edifying setting. Tuesday, Dec. 5 from 6-8 p.m.
A Little of Both
Share your overstock of shoes with those in need this holiday season. Through December 24, Saxon Shoes is collecting shoes around town to donate to the Salvation Army Adult Rehab Center in Richmond and the Salvation Army in Fredericksburg. Click here for participating locations!
Don't throw out that old American flag … give our nation's symbol the respect it deserves. The Virginia War Memorial is collecting old flags for proper disposal by the American Legion. Drop off until Dec. 6.