What's Booming: Ho, Ho, & Ho.
| December 3rd, 2020
Get that holiday cheer ready
---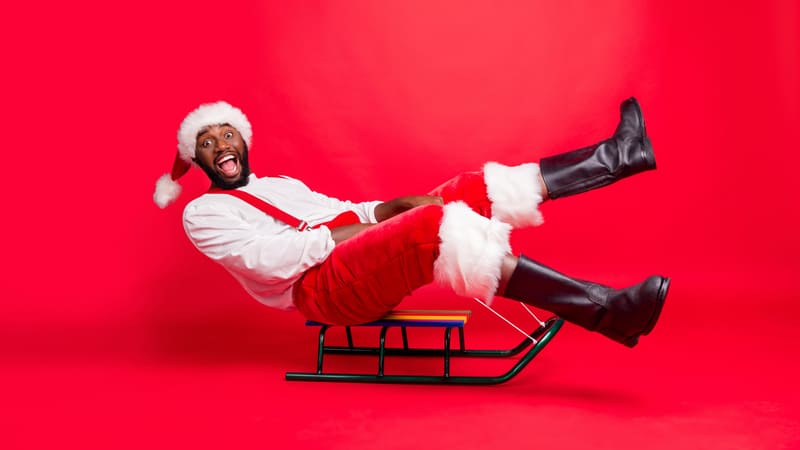 For the most festive festival to ever enter your inbox, sign up for Virginia Rep's Winter Unity Festival – a regular newsletter filled with poetry, music, arts, and holiday cheer. 
Take a spirited time-hop back a century to the Christmas days at Yuletide of the Twenties Holiday Tours at Magnolia Grange. See the traditions, the tastes, and the decked halls of yuletide past. And yes – Santa will be there (from afar!). Saturday, Dec. 5 from 10 a.m.-2 p.m. at Magnolia Grange.
Shiny trees, festive wreaths, and so many twinkling lights! Leave the Christmas decorating to the Cultural Arts Center at Glen Allen this year, why don't you? The Joy of Illumination, Saturday, Dec. 5 through Sunday, Dec. 6.
Soul Santa is back, everyone – and he's spreading Christmas joy through crafts, stories, and a very special letter to all of the kids who've landed on the Nice List. Events on Dec. 5 & 12; see site for times and details. Presented by the Black History Museum and Cultural Center of Virginia.
Take a self-guided, hot chocolate-fueled tour through Richmond's historic Court End Neighborhood. Winter Wander wants to help fill your brain with facts and your belly with warmth – and don't forget to swing by The Valentine (just grab your free, timed tickets in advance)! Sunday, Dec. 6 from noon-4 p.m. at The Valentine.
Honor the noble lives lost nearly 80 years ago at the Virginia War Memorial's Pearl Harbor Remembrance Day. Featuring historical remarks, followed by a special screening of the documentary, World War II: Pearl Harbor. Monday, Dec. 7 from 11 a.m.-12:30 p.m. Livestreamed event presented by the Virginia War Memorial.