What's Booming in Richmond: Carriage Rides, Funky Beer, and Welcome Back Tobacco Co.
December 6th, 2018
The best events to peel you off your couch
---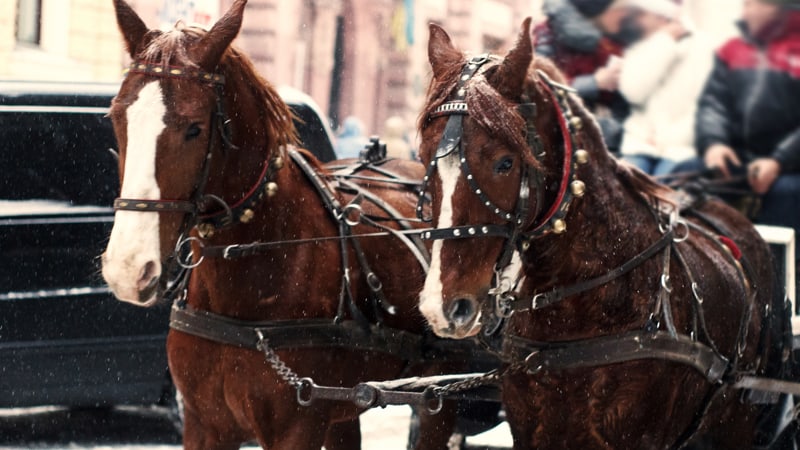 HOLIDAY STUFF
The Richmond Symphony is at it again with all that traditional holiday spirit. And they've even invited their counterparts, the Richmond Symphony Chorus! Handel's Messiah, Saturday, Dec. 8 at 7:30 p.m. at the Carpenter Theatre.
Hear local Richmond band, the Taters, get all "fa-la-la" at The Taters Holiday Show. Saturday, Dec. 8 at 8 p.m. at Ashland Coffee and Tea.
Carriage rides, hot chocolate, live music, and an impossible amount of Christmas cheer. And if you can tear yourself away from the Valentine's 32nd Annual Court End Christmas, swing by the handful of historic sites temporarily free and open to the public. Sunday, Dec. 9 from noon-5 p.m. at the Valentine.
TOTALLY REGULAR NOT-HOLIDAY STUFF
It was a terrible day … and it would be terrible not to at least commemorate it. Pearl Harbor Remembrance Ceremony, Saturday, Dec. 8 from 11 a.m.-noon at the Virginia War Memorial.
Prepare your tongue for something … quirky. The Wild & Weird Festival brings together all of those funky, tart, sour, and wild beers and ciders to remind your taste buds what it's like to feel alive. Saturday, Dec. 8 from 1-6 p.m. at Fine Creek Brewing Company.
Well, well, well … look who's back in town. The Tobacco Company Grand Re-opening, Monday, Dec. 10 at 5 p.m.