What's Booming in Richmond: Chocolate, Love Stories, and Pie
February 7th, 2019
The best events to peel you off your couch
---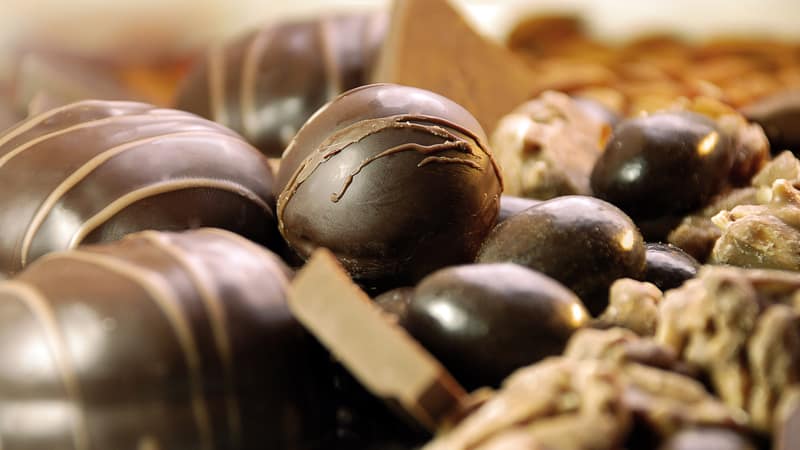 Throw on your poodle skirt and take the Chevy Bel Air convertible for a cruise down to the Rock & Roll Jubilee! All of your favorite musicians will be there, including the Everly Brothers, Buddy Holly, and – oh yeah, baby – Elvis. Friday, Feb. 8 through Sunday, Feb. 10 at the Cultural Arts Center at Glen Allen.
Step into the Victorian era where romance thrived, manners were at peak performance, and swans were a totally normal gift to give on Valentine's Day. Maymont's Love Stories shows off the extravagance of courting customs from the 19th century, puffy dresses included. Saturday, Feb. 9-Sunday, Feb. 10 from noon-5 p.m. at Maymont.
Dive head first into chocolate season with Center of the Universe's Chocolate Fest: an entire afternoon of artisan chocolatiers, chocolate demonstrations, and even chocolate beer. Chocolate mandatory, sweethearts optional. Saturday, Feb. 9 from noon-5 p.m. at Center of the Universe Brewing Co.
Keep this Black History Month celebration going with Richmond Public Library's 4th Annual Black History Month Author Celebration. Grow your brain with a full panel of inspiring African-American authors. This year's theme? Resilience. Saturday, Feb. 9 from 1-4 p.m. at Richmond Public Library Main Branch.
If you were/are in the military, we can't say it enough. View a special screening of the documentary, Thank You for Your Service, followed by a panel discussion. Sunday, Feb. 10 at 1 p.m. and Monday Feb. 11 at 6 p.m. at the Virginia War Memorial.
Sometimes pie is all you need to make your dreams come true. Waitress, opens Tuesday, Feb. 12 and runs through Saturday, Feb. 16 at Altria Theater.