What's Booming in Richmond: Christmas Lights and Chocolate Bites
November 27th, 2018
The best events to peel you off your tinsel-covered couch
---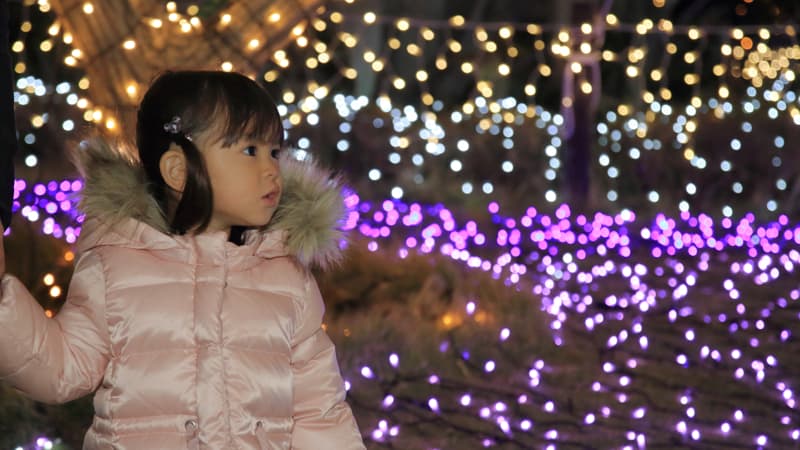 Trying to see some holiday lights this week? Why, Richmond! You're in luck! First on the docket, we've got …
… The James Center Grand Illumination (Nov. 30, 5:50-7 p.m.) with all of your favorite dazzling reindeer in tow. Then stroll on down to the …
… Kanawha Plaza Illumination Celebration (Nov. 30, 7-8 p.m.) to keep the holiday merriment rolling. Then after you've had a night to rest, head out to the …
… Cultural Arts Center at Glen Allen Annual Tree Lighting (Dec. 1, 3 p.m.) for a holiday market, live music, hot chocolate, and a visit from Santa himself – with a family-focused screening of "Let's Go, Luna" before and festivities after. And if you can tear yourself away from that, head down to Ashland for …
… Light Up the Tracks: Grand Illumination. And don't forget to stay for the after party (Dec. 1, 6-9:30 p.m. at Ashland Library Plaza, with the party at the Depot). Then when you're over Christmas lights …
… Give Hanukkah lights some love at the Weinstein JCC's Community Menorah Lightings (Dec. 3-5 at 5:45 p.m. and Dec. 6 at 5:30 p.m. at the Neil November Plaza).
Jewelry and crafts and home décor and paintings and toys and pet supplies and chocolate and artisanal jams and fine wines and kitchen utensils and gardening tools and friendly faces and holiday shopping and Christmas cheer all around. Folks, the Bizarre Bazaar is back. Friday, Nov. 29 through Sunday, Dec. 2 at the Richmond Raceway Complex.
It's a chocolate-making demonstration with a twist that only the Virginia Museum of History and Culture could apply: it's an 18th-Century Chocolate-Making Demonstration. And if that's not enticing enough, what if we throw out the word "samples"? Saturdays from Dec. 1-Jan. 5 from 1-4 p.m. at the Virginia Museum of History and Culture.
Food, books, intelligent conversation … join author Marietta McCarty on a guided discussion of her latest book, Leaving 1203: Emptying a Home, Filling a Heart with Book Talk Coupled with Great Food. Is there in fact a better pairing? Oh, and there's a wine tasting! Saturday, Dec. 1 from 7-9 p.m. at Puck's Market.
Get your brain juices flowing with another one of the Valentine's Controversy/History convos; this time, they're talking about James. River, that is. Tuesday, Dec. 4 from 6-8 p.m. at the Valentine Museum.