What's Booming in Richmond: Craft Beer, Craft Beer, Craft Beer – and Some Other Stuff
April 10th, 2019
The best events to peel you off your couch
---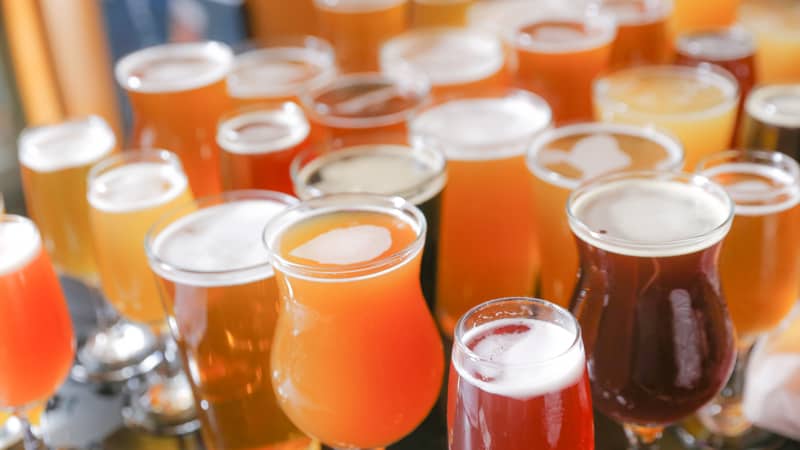 One of our Founding Fathers is having a birthday this weekend, and where better to celebrate than his very own childhood home? Throw down at Thomas Jefferson's Birthday Bash, complete with all of TJ's favorite things: books, treats, flowers, and good company. Oh, Mr. Jefferson. You don't look a day over 275. Saturday, April 13 from noon-4 p.m. at Tuckahoe Plantation.
Country music season is upon us. Let The Mullins Sisters show you what it's all about. Saturday, April 13 at 7 p.m. at Henrico Theatre.
Got baseball fever? So does the Virginia War Memorial. Indulge your baseball-loving side with Play Ball! 100 Years of Baseball in Virginia, exploring the history, evolution, and famous names of America's favorite pastime. Plus: baseball-themed snacks! Tuesday, April 16 from 6:30-8:30 p.m. at Virginia War Memorial.
Trying to get a craft beer fix this weekend? We can help.
Carb up at breakfast and then head on over to the…
Legend 25th Anniversary Party. Richmond's oldest craft brewery is turning 25, and they want you to help 'em celebrate. Live music, food, and one of the best local patios. Saturday, April 13 from noon-8 p.m. at Legend Brewing Co.
If you can tear yourself away from Legend's jubilations, get a little funky at the Fine Creek Wild & Weird Festival. Sour, tart, and downright zesty brews await. Saturday, April 13 from 1-5 p.m. at Fine Creek Brewing Company, Powhatan.
Then split your time – or pull a Mrs. Doubtfire – and swing by the Richmond Raceway Craft Beer Fest, Saturday, April 13 from 1-5 p.m. at the Richmond Raceway Complex.
In between all of the crafty festivities, fit in pints of Falcon Smash – and seemingly endless extra-special releases – at the Triple Crossing 5 Year Anniversary. Friday, April 12 through Sunday, April 14 at Triple Crossing – Fulton.
SPONSORED
If you've got teeth-related questions, Virginia Dentistry has got teeth-related answers. Take your pearly whites to the Q&A and Dinner with the Dentists. Three dentists ­– plus one orthodontist! – on hand to answer your burning Q's, in addition to apps, snacks, and a coupon for a complimentary consultation. Wednesday, April 17 at 6 p.m. at Virginia Family Dentistry Powhatan.