What's Booming in Richmond: Dogs, Benedict Arnold, and the Notorious RBG
January 3rd, 2019
The best events to peel you off your couch
---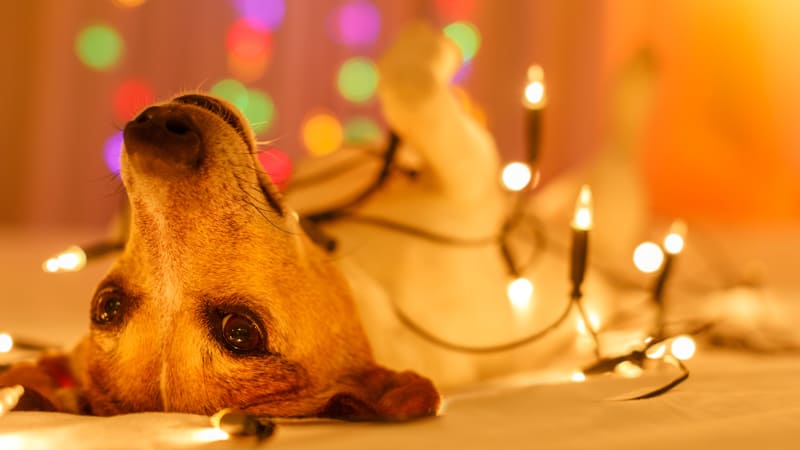 The only thing the Lewis Ginter GardenFest of Lights is missing is … pups. For one night only, they're taking off the dog ban so your fur child can enjoy the lights right along with you. GardenFest for Fidos, Thursday, Jan. 3 from 5-10 p.m. at Lewis Ginter Botanical Garden.
Exactly 238 years after he raided Richmond, that ol' Benedict Arnold has the nerve to come back and do it again. But this time, you can see it for yourself. Maybe even give him a piece of your mind. Arnold's Raid on Richmond, Saturday, Jan. 5 from 9 a.m.-noon at St. John's Church.
Did you know the Science Museum used to be a train station? Did you know the first train left the station almost 100 years ago? Did you know the Science Museum is throwing a Centennial Celebration with related activities, tours, talks, and food? Well, now you do. Sunday, Jan. 6 from 9:30 a.m.-5 p.m.
Get up close and personal with the Notorious RBG herself with the free screening of Ruth Bader Ginsberg's documentary, RBG. Bonus: it supports getting the Equal Rights Amendment ratified in Virginia during the 2019 General Assembly. Tuesday, Jan. 8 at 7 p.m. at the Byrd Theatre.
And speaking of Lewis Ginter … For one week, the guy wants you to leave your wallet at home when you come to his garden. That's right … free admission to Lewis Ginter Botanical Garden, babyyy. Tuesday, Jan. 8 through Sunday, Jan. 13