What's Booming in Richmond: Elton John, Home Upgrades, and a Tree Made of Poets
| January 22nd, 2020
The best local events to peel you off your couch
---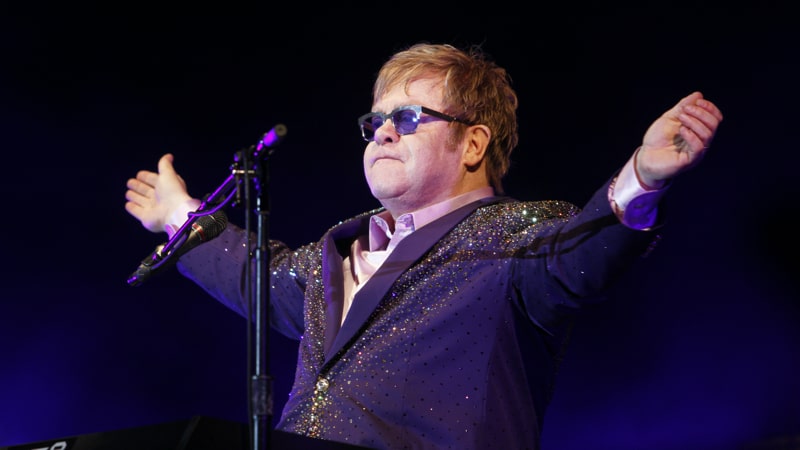 As always, The Valentine is here to give us new perspectives and make us more empathetic toward our fellow humans. The Voices of Richmond's Hidden Epidemic exhibition explores the local HIV/AIDS epidemic through survivor stories, oral histories, and photographs. We knew there was a reason we loved you, Valentine. Opens Thursday, Jan. 23 and runs through May 25 at The Valentine.
Early Elton Trio: Rock out to a heartfelt tribute to Elton John, Dee Murray, and Nigel Olsson circa 1970-1972. Oddly specific. Wildly enjoyable. Friday, Jan. 24 at 8 p.m. at the Tin Pan.
Does your home need a little TLC? And by TLC we're talking: appliance upgrades, home improvement, gardening ideas, closet organization, landscaping, kitchen updates, and room décor? Swing by the Virginia Home Show for exhibitor after exhibitor touting the finest TLC out there. Saturday, Jan. 25 through Sunday, Jan. 26 at Meadow Event Park.
Got some vintage military artifacts you want to learn more about? Hats, buttons, uniforms, flags, even canteens? Get a little insight from the experts at the Virginia War Memorial's Artifacts Roadshow. While you're there, don't forget to do a little used book browsing, too. Saturday, Jan. 25 from 10 a.m.-noon at the Virginia War Memorial.
River City Poets is hosting Poet-Tree: Taking Root, inviting our community of writers (of ALL experience levels) to show off what their pen is made of. Saturday, Jan. 25 from 1-2:30 p.m. at Lewis Ginter Botanical Garden Robins Library.
---
Still want more events? We've got a list of going-ons riiiight here.