What's Booming in Richmond: Falafel, The Beatles, and Pianos in the Garden
May 15th, 2019
The best events to peel you off your couch
---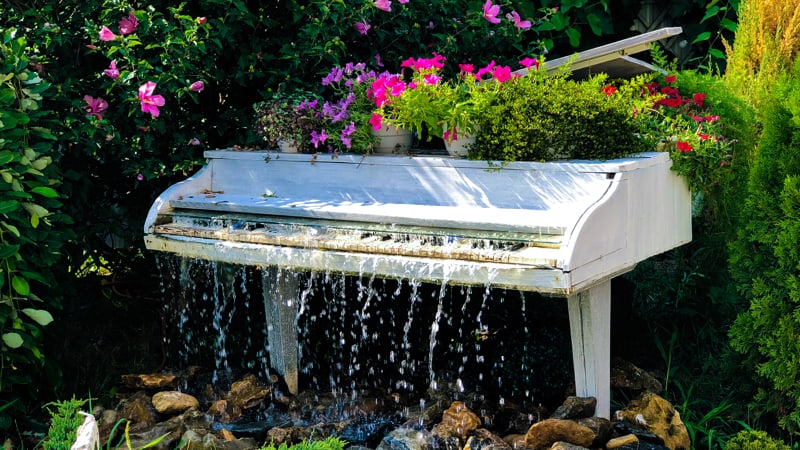 Lewis Ginter always has something new and creative up its sleeve. This time … it's pianos. Pianos in Bloom, through Sunday, May 19 at Lewis Ginter Botanical Garden.
The local Lebanese have done it again. They've granted Richmond the greatest gift of all: an entire weekend of Lebanese food. We're talking falafel, shish kababs, tabouli, roasted lamb, and something wildly delicious called "zalabia." Bring your appetite; the Lebanese Food Festival is here. Friday, May 17 through Sunday, May 19 at St. Anthony's Maronite Catholic Church.
Who knew when those shaggy-haired Beatles got back together, they'd wind up in Ashland? Groove and swoon to the classic hits of those iconic British boys at Britishmania: A Beatles Tribute. Friday, May 17 at 7:30 p.m. at Ashland Theatre.
Lace up to help out, the Sophie House 5K is coming! What's the Sophie House, you wonder? We're so glad you asked… Saturday, May 18 from 8 a.m.-noon. Meet at Deep Run High School.
Historic Battersea has seen a lot … which is expected for a plantation that's been around for 250 years. And they're ready to celebrate this milestone with demonstrations, tours, music, and a good, old-fashioned reenactment of the 1781 Revolutionary War Battle of Petersburg. Battersea 250th Anniversary Party, Saturday, May 18 through Sunday, May 19 from 10 a.m.-4 p.m. at Historic Battersea.
The legendary story of Gabriel Prosser, the 19th-century slave who attempted to lead a revolt and fight for freedom for himself and fellow slaves, comes to life at Hanover Tavern in "The Calm Before the Storm." It's inspirational, it's gripping, and boy – is it sobering. Saturday, May 18 through Sunday, May 19 at Hanover Tavern.