What's Booming in Richmond: Jimmy Stewart, Billy Joel, and St. Nick
| December 18th, 2019
The best local events to peel you off your couch
---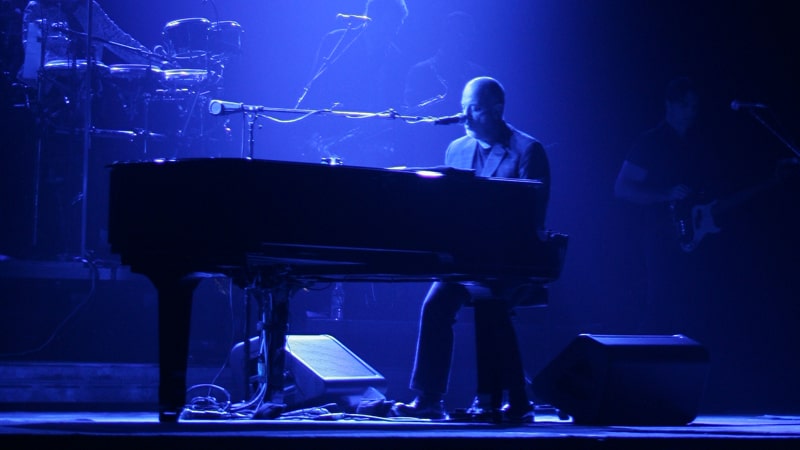 FOR A LITTLE HOLIDAY CHEER…
Want to give some kiddos a pre-Christmas-Day Santa fix? See Jolly Old St. Nicholas in action! Saturday, Dec. 21 at 10 and 11:30 a.m. at the Cultural Arts Center at Glen Allen.
If you think lighting the menorah is more fun when there are songs, blessings, and a whole community involved, you might just love the Community Menorah Lighting event. Monday, Dec. 23 at 5:30 p.m. at the Weinstein JCC Neil November Plaza.
The Richmond Pops Band is a passion-fueled community organization that's been around for decades – and this season, they'd just LOVE to regale you with some booming holiday spirit. Christmas with the Richmond Pops, Monday, Dec. 23 at 7:30 p.m. at Altria Theater.
It might just be the greatest Christmas movie of all time (aside from Die Hard), and it's the Byrd Theatre's annual gift to Richmond: enjoy three showings of It's a Wonderful Life to wrap up your holidays neatly. AND Bob Gulledge & the Mighty Wurlitzer will be there with a Christmas Sing-A-Long. Tuesday, Dec. 24 at 7:15 p.m. and Wednesday, Dec. 25 at 7:15 and 9:45 p.m. at the Byrd Theatre.
THINGS THAT HAVE NOTHING TO DO WITH THE HOLIDAYS…
For a most unique mixture of art, culture, and dance, make space in your weekend for the YES! Dance Festival. So much creativity, so little time. Friday, Dec. 20 at 8 p.m. and Saturday, Dec. 21 at 3 and 8 p.m. at Firehouse Theatre.
Get your Billy Joel fix this weekend, y'all. The Stranger is coming, and he's bringing his Billy Joel tribute with him. Saturday, Dec. 21 at 8 p.m. at The Tin Pan.
---
Still want more events? We've got a list of going-ons riiiight here.