What's Booming in Richmond: Mannheim Steamroller, Trains, and the First Thanksgiving
November 20th, 2018
The best events to peel you off your couch
---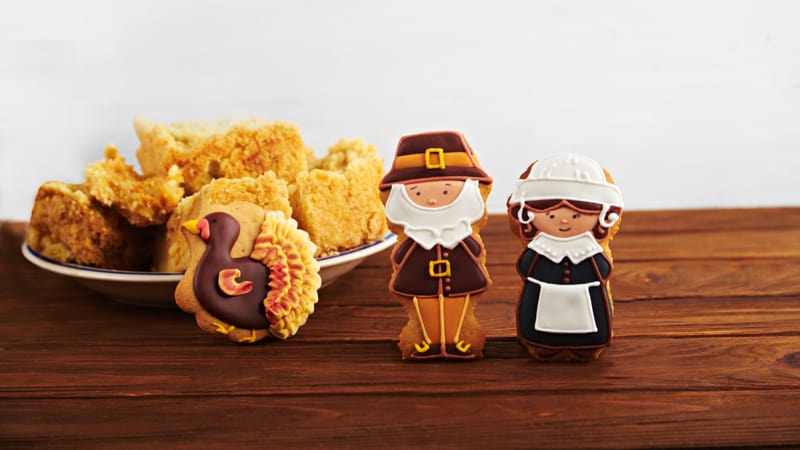 Kings Dominion is ready to show the world that it's more than just a summertime hub of amusement and delight. WinterFest turns the entire park into what can only be described as a winter wonderland, complete with twinkling lights, Christmas trees, and so much festive cheer you won't even recognize yourself. Friday, Nov. 23 through Monday, Dec. 31 at Kings Dominion.
Any train lovers in the house? The Science Museum is where you wanna be, with their annual Model Railroad Show back in action. Featuring both traditional and unique model trains, plus experiments, demos, and even a blacksmith. Friday, Nov. 23 through Sunday, Nov. 25 at the Science Museum of Virginia.
After you have your own modern-day Thanksgiving, swing by Henricus for the 1619 version. Friendship, Trade, and Feast features the games, foods, and songs from the very first celebrators of Turkey Day. Oh, and spoiler alert: there was no turkey. Saturday, Nov. 24 from 10 a.m.-5 p.m. at Henricus Historical Park
Your favorite symphonic-opera-holiday group is back in Richmond for one night only. Hear Mannheim Steamroller blast all of those classic Christmas tunes, in that typical audacious and extravagant way of theirs. Wednesday, Nov. 28 at 7:30 p.m. at Altria Theater.
The SPCA's Seniors for Seniors program connects senior humans to senior animals for a match made in pet adoption heaven. Now they're adding an extra layer to the program with the Seniors for Seniors Art Show: explore art made by local seniors, with proceeds benefiting the SPCA. Shop for art, and maybe even bring home a lovable companion. And check it out! We got an interview with Robin Starr herself. Wednesday, Nov. 28 from 5-7 p.m. at the Richmond SPCA.
---
Getting those warm, fuzzy holiday feelings? So is Saxon Shoes. Now through Dec. 24, they're collecting new and gently used shoes for families in need during their annual Shoes for the Needy campaign. Shoes accepted at both the Short Pump and Spotsylvania locations. Holiday good deed: complete.