What's Booming in Richmond: Or Should We Say in Petersburg?
April 17th, 2019
The best events to peel you off your couch
---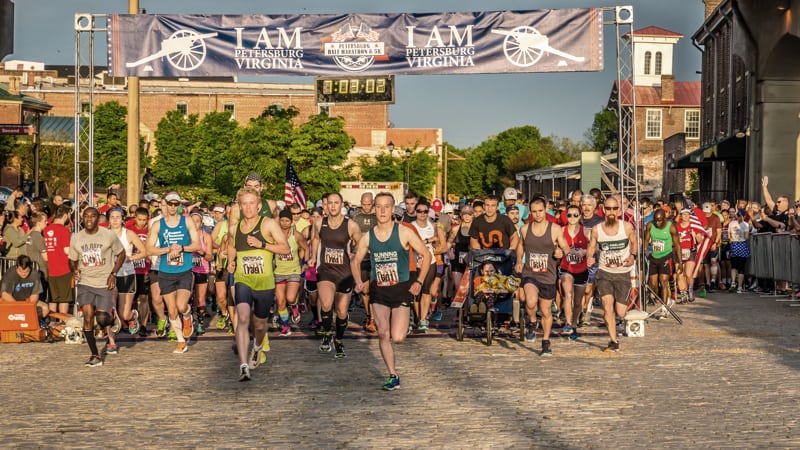 It's almost Earth Day, folks. Whether you're a little granola or a lot, celebrate at the Earth Day Market and Festival with earth-loving vendors, earth-loving food, and earth-loving brews. Saturday, April 20 from 4-7 p.m. at Center of the Universe Brewing Co.
Richmond Restaurant Week gives you food lovers a reason to make reservations at all those local restaurants you've been dying to try but have made excuses not to – you know, The Boathouse, Alewife, Sam Miller's. Dine on discounted prix-fixe menus with proceeds of each meal going to Feed More. Now you really have no excuse. Monday, April 22 through Sunday, April 28. See site for participating restaurants.
Beer plus classical music equals: the Richmond Symphony at West Creek. Wednesday, April 24 at 6:30 p.m. at Hardywood Park Craft Brewery: West Creek.
50 Days of Love…
There's a lot to love about Petersburg, y'all. Fifty days worth, in fact. That's why Petersburg Area Regional Tourism is launching a region-wide celebration to honor this glorious area of our state … celebrate with them, why don't you?
Get your cardio on and indulge in the area's scenery at the Petersburg Half Marathon & 5K. Saturday, April 20 from 7-10:30 a.m. at Union Station.
Put all those calories you burned back on at a Taste of Old Towne Petersburg, a walking tour and sampling of the finest food spots and breweries that the city has to offer. Saturday, April 20 from noon-4 p.m. BUT! Runners can get a head start at 10:30 a.m. at "beer gardens" at Local Vibe, Trapezium and DJ's Rajun Cajun. Taste of Old Towne starts at DJ's Rajun Cajun.
Or taste what the region has to offer in liquid form at the nearby Wonder City Craft Beer Festival in Hopewell. Saturday, April 20 from noon-6 p.m. at City Park.