What's Booming in Richmond: Some Spooky Stuff and Some Not at All Spooky Stuff
October 25th, 2018
The best events to peel you off your couch
---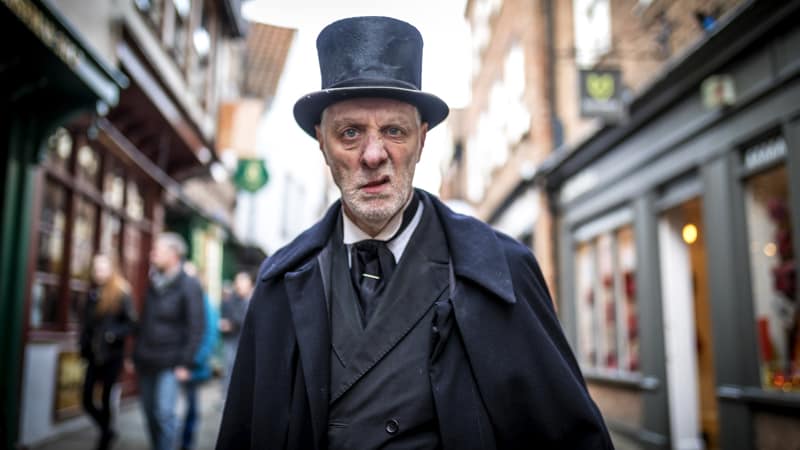 'TIS THE SEASON: SPOOKY STUFF
The Spooktacular Spirited History Dinner perfectly interweaves chillingly haunted ghost stories with a hearty meal – if you still have an appetite, that is. Thursday, Oct. 25 at 6:30 p.m. at Swift Creek Mill Theatre.
Hear true stories from Civil War soldiers and civilians about their harrowing accounts from the battlefields at Pamplin Historical Park's Ghostly Voices from the Shadows. These stories are told by reenactors, because of course, all of the actual represented individuals have passed away long ago. Haven't they …? Friday, Oct. 26 and Saturday, Oct. 27 at 6:30 and 8:30 p.m. at Pamplin Historical Park.
An eerie canal, a haunted city, and the stories that resulted. Richmond's Eerie Canal Tours, Saturday, Oct. 27 from 5-9 p.m. at the Canal Turning Basin.
Learn about Halloween before it became all about candy and jack-o-lanterns, from the history buffs at the Valentine themselves. We put this in the 'spooky' category, but it might be more informative than scary. You've been … warned? Halloween History on Hanover Walking Tour, Tuesday, Oct. 30, 6-7:30 p.m. at the corner of Hanover Avenue and Strawberry Street.
STUFF NOT AT ALL SPOOKY, WE PROMISE
Bipartisan and equal-opportunity-offender musical satire group, the Capitol Steps, are coming to Richmond to Make America Grin Again, riffing off of the intentional politics and unintentional shenanigans at the White House. Thursday, Oct. 25, Friday, Oct. 26, and Sunday, Oct. 28 at the Cultural Arts Center at Glen Allen.
Why, Maymont! You're absolutely ravishing! That Garden Glow sure looks good on you! Opens Saturday, Oct. 27 through Sunday, Nov. 11.
Apples! Ales! And a really cool Tudor mansion straight from England! Apples & Ales, Sunday, Oct. 28 from 1-4 p.m. at Agecroft Hall.
You ever wanted to be on Wheel of Fortune? Big news: dreams can come true. Saturday, Oct. 27 and Sunday, Oct. 28 from 1-5 p.m. at Stony Point Fashion Park.