What's Booming: Juneteenth, Juneteenth, Juneteenth, and Juneteenth
| June 17th, 2021
By the way, this weekend is Juneteenth
---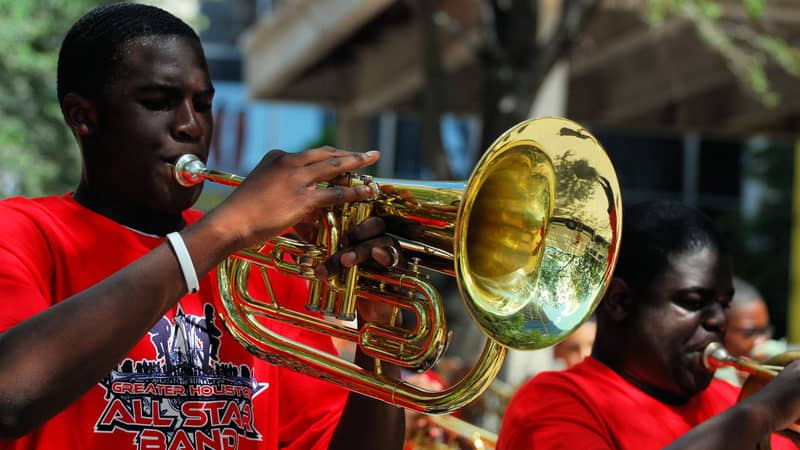 This edition of What's Booming is dedicated to Juneteenth, the holiday commemorating the emancipation of slavery and, awww yeah, our country's newest federal holiday.
We wanted to fill this week's events roundup with local Juneteenth everything because we just love celebrating the Black community, and because – oh boy – there were a lot of Juneteenth events.
Way to go, Richmond.
Saturday, June 19 from 8 a.m.-4 p.m. at Pocahontas State Park
With food trucks, vendors, entertainment, storytelling, and more. Get there early for the Hidden History Hike, a five-mile educational exploration of the once-segregated section of Pocahontas State Park.
Saturday, June 19 from 9-11 a.m. at Lewis Ginter Botanical Garden. Presented by Project Yoga Richmond
Come together by the power of music, meditation, and om.
Saturday, June 19 from 9 a.m.-2 p.m. on the lawn next to Habitat ReStore
Enjoy local food trucks, a collection of Powhatan's Black entrepreneurs and artists, a vintage car show, and words from local author and historian Sandra Morris Kemp. Oh, and did we mention the red velvet waffles?
Saturday, June 19 from 9 a.m.-3 p.m. at the Military Retirees Club
What better day to support local Black-owned businesses? Especially when there are 50 of them all in one place.
Saturday, June 19 from 9 a.m.-3:30 p.m. at St. Peter's and St. John's Episcopal churches
One day, two churches, a whole lot of celebrating. Featuring communal worship, songs, prayers, and a March for Unity.
Saturday, June 19 from 10 a.m.-2 p.m. at 335 Richmond Highway. Presented by Vows Foundation
Food, music, entertainment, vendors, games, and a 5k. Which you can totally walk if you want to.
Saturday, June 19 from noon-7 p.m. at Diversity Richmond
Party it up with culture and commemorating: featuring a day filled with live music, spoken word, games, dancing, food, Black-owned businesses, and more.
Saturday, June 19 from 1-10 p.m. at Dorey Park
Featuring an entire day filled with food trucks, vendors, live history interpretations, games for kids (and, sure, adults too), live music (like Punky & Oneness and Bak N Da Day), and fireworks.
Saturday, June 19 from 2-8 p.m. See site for locations
Three very special cheers to these local Black-owned businesses, gladly serving up their finest beverages in honor of the holiday. What better way to honor Juneteenth, after all?