What's Booming: Marathons, Garden Walks, and RBG
| March 11th, 2021
The weather is getting warmer. You can tell by the events...
---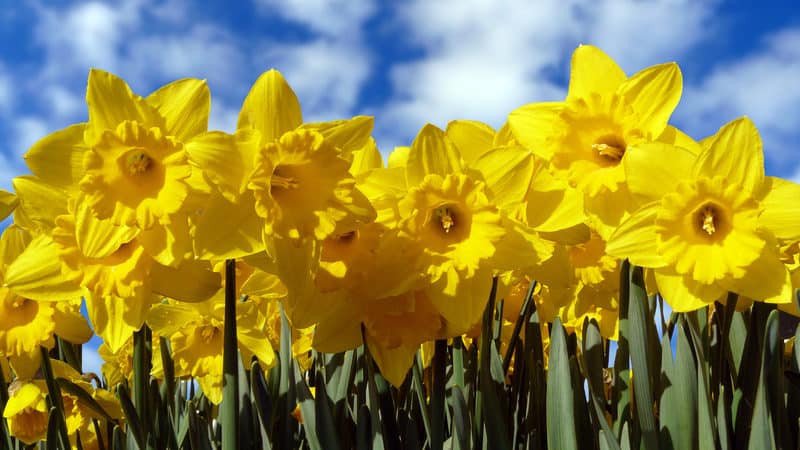 Friday, March 12 through Sunday, March 14. Run along the Capital Trail with start and finish at Dorey Park.
Strap on your running shoes, Richmond, and get ready to race. Anytime throughout the weekend, take the opportunity to hit the Capital Trail for the annual 5k, half marathon, or full marathon. Though there won't be a mass of cheering supporters, you do still get all the other perks like a T-shirt, event bib, and finisher medal. Oh, and that priceless sense of accomplishment, too, I guess.
Saturday, March 13 from 9:30-10:15 a.m. at Agecroft Hall
Take a historic look at the people involved in the 20th-century transformation of the Agecroft Hall gardens. There will be stories, there will be education, and … there will be daffodils.
Through Sunday, March 14. See site for participating restaurants.
Support local Black-owned restaurants this week – they promise to support you back (in the most delicious way possible). Pork chops from Mama J's? Chicken wings from Lillie Pearl? Strawbaby smoothie from Ms. Bee's? It's gonna be a busy weekend.
Sunday, March 14 from 1-2 p.m.
A conversation, about a movie, about a woman. Ever heard of Hypatia? She was one of the earliest female mathematicians, astronomers, and philosophers. And by "earliest" we're talking 391 AD in Egypt.
Presented by the Byrd Theatre
Our favorite local movie theater is bringing the Academy Award-winning and wildly inspiring RBG film to a living room near you.
Through Wednesday, March 31
It's like that traditional environmental event Shiver in the River, only way different because, you know, pandemic. Want to participate? Do your part to help eliminate trash around the area, and donate $20.21 to Keep Virginia Beautiful. What's the same? The support of beautification efforts across the state. What's different? You don't have to swim in winter-weathered water.