What's Booming: MLK, Django Reinhardt, and Vienna
January 8th, 2018
---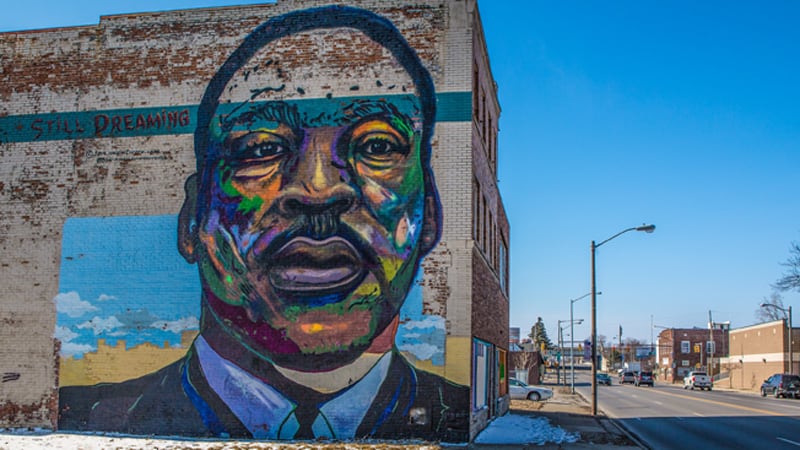 Al Helm: Martin Luther King in Palestine follows a group of African-American gospel singers and Palestinian actors traveling through the Holy Land among peaceful advocacies of change. The film is followed by a thought-provoking discussion (naturally) and is hosted by the Black History Museum (who else?). Saturday, Jan. 13 from 1 to 3:30 p.m.
Who can encompass and perform the music of Django Reinhardt the best? Is it Thomas Wakefield & Gypsy Roots? The Woodshedders? Hot Bijouxx? The Hot Club of Baltimore? Find out at the 9th Annual Djangoary Music Soiree: "Battle of the Bands" at the Cultural Arts Center at Glen Allen. Also found in this event is a hands-on guitar workshop … so who knows, maybe you'll be in the battle next year. Saturday, Jan. 13 at 7 p.m.
You celebrated the New Year in America, now celebrate A New Year in Vienna with the Richmond Symphony Altria Masterworks. Saturday, Jan. 13 at 8 p.m. and Sunday, Jan 14 at 3 p.m. at the Carpenter Theatre.
MLK Day is coming up. While we're enjoying the free day off that his spirit has left us with each year, let's also enjoy the spirit of giving that he bestowed upon our country. HandsOn Greater Richmond has rounded up all the charities that need a little help this weekend for the MLK Day of Service 2018. Saturday, Jan. 13-Monday, Jan. 15.
See original photographs of the oft-forgotten African-American soldiers of WWI in the True Sons of Freedom Exhibit at the Library of Virginia. For many of these soldiers, this was their first time for many things, including their first time in front of a camera. Tuesday, Jan. 16 through Friday, Nov. 9.