What's Booming: Mr. Showtime, Mrs. Showtime, and Johnny Crawford
| February 3rd, 2021
Croons, tunes, and celebrations
---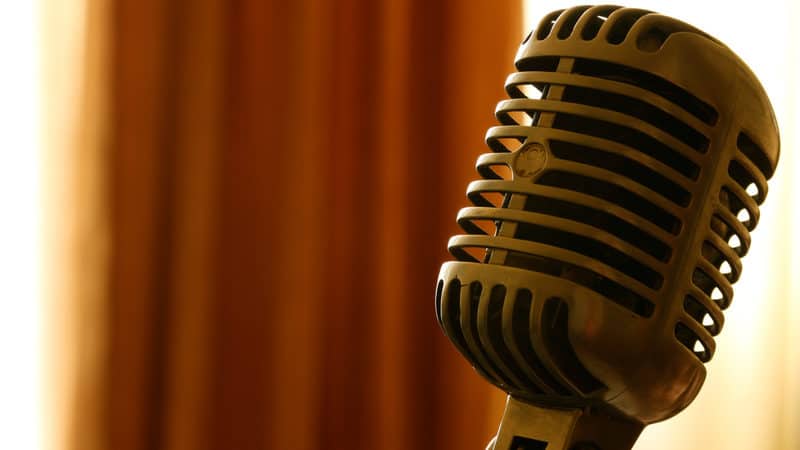 A quirky man plus a quirky birthday ritual can only translate into – well – a quirky play. Tune in for Firehouse Theatre's newest endeavor, Krapp's Last Tape, with limited in-house seating or virtual performances. Opens Thursday, Feb. 4 and runs through Saturday, Feb. 20.
Though the legendary Johnny Crawford (son of "The Rifleman") was diagnosed with Alzheimer's, his legacy remains. To commemorate that very legacy this weekend, tune into the Johnny Crawford Online Celebration & Fundraiser, featuring games, panel discussions, and very special screenings of some of Crawford's finest work. Friday, Feb. 5 through Saturday, Feb. 6 online.
The pig duo at Boulevard Flower Gardens have two very special birthdays coming up, and they'd love to invite you to their birthday party. Swing by for some flowers, and don't forget to bring the birthday kids some tasty treats (carrots and celery, of course). Outdoor Piggy Party, Saturday, Feb. 6 from 11 a.m.-2 p.m. at Boulevard Flower Gardens.
Richmond's own celebrity duo is teaming up for a night of throwback croons and timeless show tunes with Mister & Mrs. Showtime. Scott Wichmann and Eva DeVirgilis are bringing us a night of comedy and entertainment, right to your own living room. Saturday, Feb. 6 at 7 p.m. online. Presented by Dominion Energy Center.
Grab your sweetheart for a hot, steamy, romantic night of … science. Science on Tap: Mate Night, Wednesday, Feb. 10 from 8:30-9:30 p.m. online. Presented by the Science Museum.