What's Booming: Poe, Da Vinci, Dragon Boats, and a Very Funny Civil War
July 24th, 2017
The best events this week to peel you off your couch
---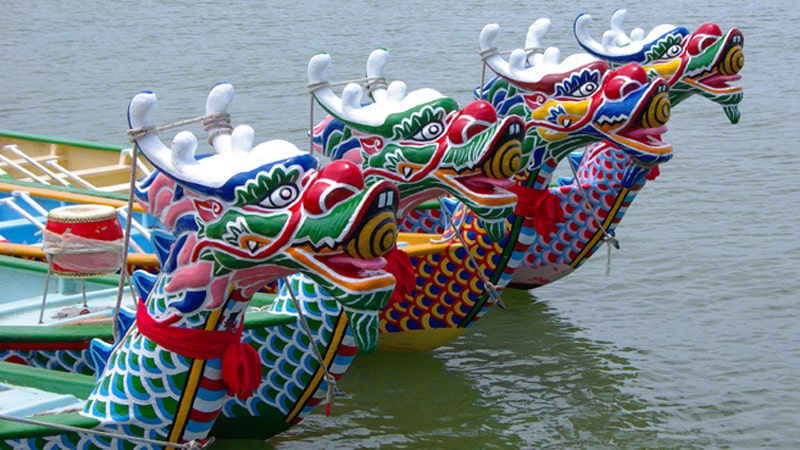 There's nothing better than unwinding after a long day at work over happy hour. That is, unless that happy hour is actually an unhappy hour. Check out the Poe Museum's monthly Unhappy Hour, a food-music-booze event in the Enchanted Garden that even Poe himself would approve of. Thursday, July 27 from 6 to 9 p.m.
And speaking of happy hour based on historic figures, join the Science Museum of Virginia for their Happy Hour with Da Vinci. Food truck provisions to snack on and adult beverages to sip on, plus discounted rates to see the museum's "Da Vinci Alive – the Experience" exhibit! Friday, July 28 from 5-8 p.m.
Just when you thought the Civil War was over, here comes ComedySportz. Witness the 2017 Tournament of Northern Aggression, when improv comedy groups from all those aggressive Yankee cities like Boston, Philadelphia, and Washington, D.C. will be occupying the south with their jokes and quick wits to determine who's the funniest of them all. Friday, July 28 at 7:30 and 9:45 p.m. and Saturday, July 29 at 7 and 9:30 p.m.
This Saturday, head on down to Rocketts Landing for the annual Dragon Boat Festival. Watch groups paddle down the James in, yup, dragon boats, motivated only by the cheering, screaming, and taunting from the audience. And if human-powered boats aren't your thing, the event will also include food, beer, music, and authentic Chinese cultural performances. Saturday, July 29.
Richmond Magazine is notorious for their annual Best and Worst issue, which affirms our love for certain businesses and restaurants and tells us which ones to check out ASAP. It's one of the city's most handy guides, and this week we get to celebrate its 30th Birthday at Triple Crossing Brewery – Fulton. Food, music, and, like any good Richmond event, craft beer. Also like any good Richmond event, proceeds will be going to benefit a charity (specifically our local YWCA). Monday, July 31 from 6:30-10 p.m.