What's Booming RVA: Festivals and Flowers
| October 5th, 2023
Boomer's top 5 picks of the week ahead
---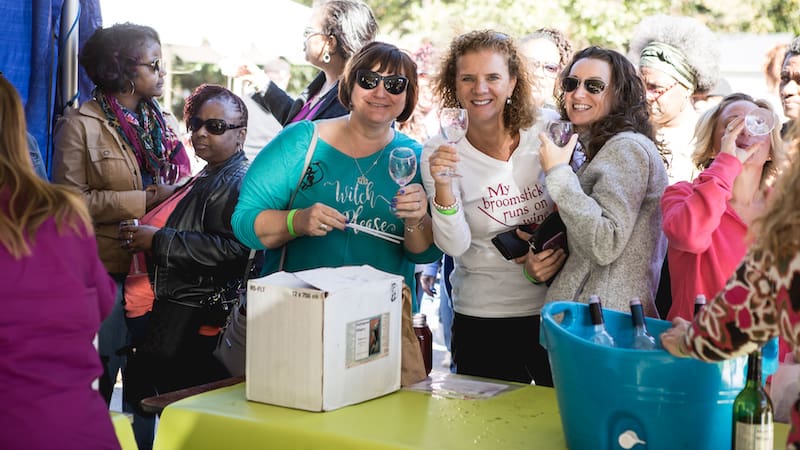 Choose from four Saturday festivals or a full weekend of floral beauty and knowledge. Check out these Top 5 picks in "What's Booming RVA: Festivals and Flowers."
---
History Blooms
Oct. 6 to 8 at the Virginia Museum of History, Richmond
Lectures, workshops, demonstrations, abundant floral displays, and activities join Virginia history, gardening, and landscape preservation. Presented in coordination with the Garden Club of Virginia. History never looked so naturally beautiful!
RVA Veg Fest 2023
Oct. 7, noon to 6 p.m., at Byrd Park, Richmond
For vegans, vegetarians, flexitarians, veg-curious, climate-friendly, and animal-loving folks. Local food, vendors, entertainment, and kid-friendly activities.
Mozart Festival
Oct. 7, 9 a.m. to 10 p.m., at venues in and around Church Hill, Richmond
A variety of events, set against the mastery of Wolfgang Amadeus Mozart: yoga, race, wine tasting, beer, coffee, happy hour, walking tours, and music. Presented by Classical Revolution RVA.
Powhatan's Festival of the Grape, 20th Anniversary
Oct. 7, 11 a.m. to 6 p.m., in Powhatan Courthouse
More than 30 Virginia makers share their beverages, among the best Virginia has to offer. Wine, spirits, cider, beer, and mead, plus handmade arts and crafts, food, and live music.
2nd Street Festival
Oct. 7 to 8 in historic Jackson Ward, Richmond
Three stages of live musical entertainment, food vendors, marketplace, and more. Average White Band makes an appearance at the 35th anniversary of the 2nd Street Festival, plus I Would Die 4 U: A Musical Tribute to Prince. FREE.
Check websites for more details, including prices and registration requirements.
---
More of What's Booming in Richmond besides festivals and flowers