What's Booming RVA: Honoring MLK Day and Peace
January 12th, 2023
Plus Big Band music, a food festival, and a not-so-peaceful film
---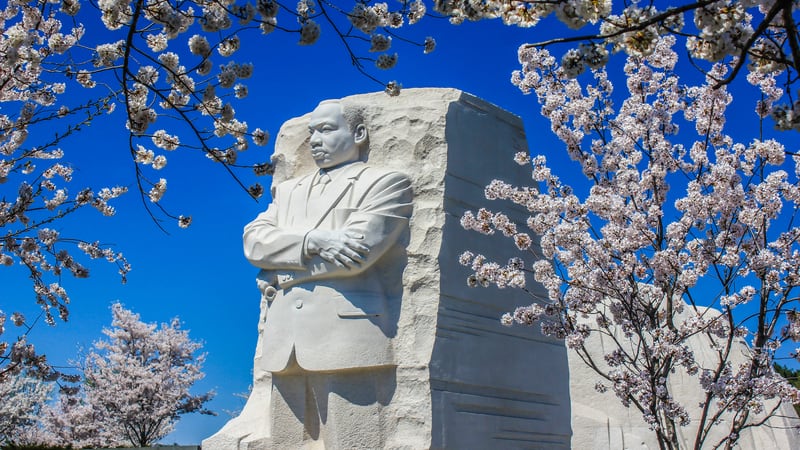 Celebrate the message of diversity, peace, and equality, with the Richmond Jewish Food Festival and events honoring Dr. Martin Luther King Jr. Plus – not so peaceful – observe Friday the 13th with "Friday the 13th," and swing to Big Band Music. This week in "What's Booming RVA: Honoring MLK Day and Peace."
---
Top Five Picks in Richmond, VA
'Friday the 13th'
Jan. 13, 7 p.m., at the Byrd Theatre, Richmond
Shiver to the 1980 classic slasher film. Have you met Jason yet?
Joe Enroughty and the Royal Virginians
Jan. 13, 7:30 p.m. at Henrico Theatre, Henrico
Virginia's premiere Big Band dance orchestra specializes in the music of the '20s, '30s, '40s and beyond, this 14-piece Big Band provides listening and dancing enjoyment through its inimitable style and vast library of custom arrangements: classic tunes, waltzes, Latin styles, society numbers, swing, and Dixieland.
Richmond Jewish Food Festival
Jan. 15 (dine on site, plus live music and vendors) and Jan. 16 (take away only), 11:30 a.m. to 7:30 p.m. both days, at the Weinstein JCC, Richmond
Nosh on traditional Jewish dishes from around the world, like latkes, matzo ball soup, kugel, knish, brisket, shawarma, and falafel.
RichmondJewishFoodFestival.com 
Richmond Symphony: Celebrate MLK
Jan 15, 3 p.m., at Perkinson Center, Chester
A concert honoring Martin Luther King Jr. and celebrating his inspiring message. Featuring spirituals, hymns, and other stirring compositions by Black artists of the past and present, with an emphasis on Virginia voices, plus a performance from Brown Ballerinas for Change.
National Day of Racial Healing Concert
Jan. 17, 7 p.m. at the Virginia Museum of History & Culture, Richmond
Coming Together Virginia welcomes Desirée Roots and the Weldon Hill Ensemble to celebrate the 7th annual National Day of Racial Healing.
Check websites for more details, including prices, Covid policies, and registration requirements.
---
More of What's Booming in Richmond besides MLK Day and Peace
Food and more fun to fill your plate
Boomer's featured flavor of the week:
Can't decide between cocktails and sweets? Get both with French 75 cupcakes.
And lots more events to throw on your calendar:
More from January 12 to 19, including more inspiration from Dr. Martin Luther King Jr.