What's Booming RVA: Light Up Your Life
November 17th, 2022
Lights, camera, and action!
---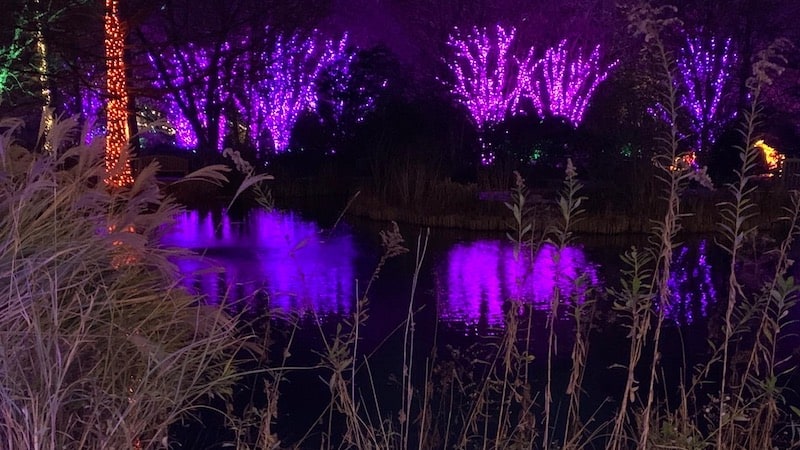 Illuminate the night and historic truths, slide some oysters down your gullet, and catch classic Cajun musicians and a 1990 rom-com set to music. In this week's "What's Booming RVA: Light Up Your Life."
---
Top 5 picks, Nov. 17 to 24 in Richmond, VA
Pocahontas Reframed Film Festival
Nov. 18 to 20 at the Virginia Museum of Fine Arts, Richmond
Pocahontas Reframed Film Festival. More than 20 films by and about Native people along with discussion forums, tribal music, and dance performances. Films include "Peace Pipeline," a comedic but eye-opening short; "Runs Through Their Blood," exploring the intergenerational effects of the residential school system; and "Saging the World," on the effects of the growing popularity of sage bundles. Plus book discussions of "The Seed Keeper" and "Reclaiming Two-Spirits."
Oyster Harvest Festival
Nov. 19, noon to 5 p.m. at Montpelier Center for the Arts
Feast on a variety of oyster-based dishes (such as fried oysters, oyster po' boys, oyster shooters, and oyster stew), other seafood items (crab cake sandwich, fish and chips, and more) and BBQ and other approachable American fare. All while enjoying live music, craft vendors, axe throwing, and fall-themed fun.
GardenFest of Lights
Nov. 21 to Jan. 8, 2023, at Lewis Ginter Botanical Garden, Richmond
The sprawling gardens are transformed into a magical display of colorful lights and figures to appeal to visitors of all ages. The Seeds of Light theme reminds us of the great creations that spring from small bits of potential energy. More than a million individual lights join other beautiful, soul-soothing displays. A model train travels around a winter setting. The Overarching Gratitude display invites visitors to write and display what they're grateful for. A 20-foot-tall tree and elf house warm the soul in the Conservatory. A lighted maze beckons the younger visitors. Special nights include GardenFest for Fidos Nights, live music, and Santa brunch and dinner. The Garden's restaurant, store, Jingle Bar & Grill, and hot drinks and s'mores kits will be available, too.
BeauSoleil avec Michael Doucet: One Last Time – Au Revoir!
Nov. 21 at 8 p.m. at the Tin Pan, Richmond
This may be your last chance to catch the popular, long-running Cajun performers as they present their farewell tour. The band has been making and performing the music of their Acadian ancestors for the past 45 years, full of life and energy. Their distinctive sound blends New Orleans jazz, blues rock, folk, swamp pop, Zydeco, country, and bluegrass.
"Pretty Woman: The Musical"
Nov. 22 to 27 at the Altria Theater, Richmond
Based on the popular 1990 rom-com with Julia Roberts and Richard Gere, the musical theatrical performance comes from the creative brilliance of director and choreographer Jerry Mitchell. Then there's the original score from Bryan Adams and Jim Vallance. And the book from Garry Marshall and J.F. Lawton. Not to mention the original musical influence, Roy Orbison and Bill Dee's "Oh, Pretty Woman." Oh, and how this "Pretty Woman" will deliver memories, smiles, and fun.
---
Check websites for more details, including prices, Covid policies, and registration requirements.
---
More of What's Booming in Richmond besides chances to light up your life
Food and more fun to fill your plate
Boomer's featured flavors of the week:
Tips for a healthy and yummy Thanksgiving meal
And our weekly What's Booming newsletter of events …