What's Booming: Turkeys, Santas, and Shopping
| November 25th, 2020
A new season has begun
---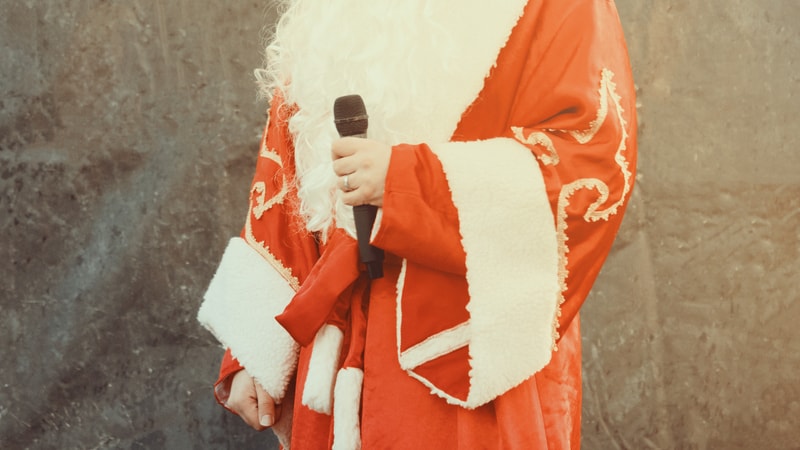 Are you downsizing Thanksgiving this year? Not seeing all of the loved ones you normally get to see this time of year? What's good for your health can be hard on your heart – so, all day long, Zoom is offering free and unlimited video chatting. Say a socially distant hello to loved ones … or keep 'em around all day long.
A strange gift request, a close-minded Santa, and a lot of warm fuzzies. Get your tickets for Richmond Triangle's one-person holiday show, The Santa Closet. Through Dec. 19, onstage and streaming.
In lieu of getting your holiday shopping done at a big box store this year, see what those small businesses have to offer, why don't you? This Small Business Saturday, support your local shops! Not sure where to start? We've got some suggestions. Saturday, Nov. 28.
Let Petersburg Symphony Orchestra guide you into the holiday season with their array of delightfully melodious strings… Sunday, Nov. 29 at 4 p.m. at the Tabernacle Baptist Church Community Life Center. Or watch it live-streamed!
Enjoy a legendary holiday kick-off by the legends themselves. Legends Livestream presents a concert filled with good cheer by none other than Katrinah Carol Lewis and Jerold Solomon with Anthony Smith on piano. Hang up the stockings, pour the hot chocolate, and prepare for some serious holiday merriment. Tuesday, Dec. 1 at 7:30 p.m. online.