What's Booming: Violins, Forks, and Charity
| October 15th, 2020
Feed your belly and your brain
---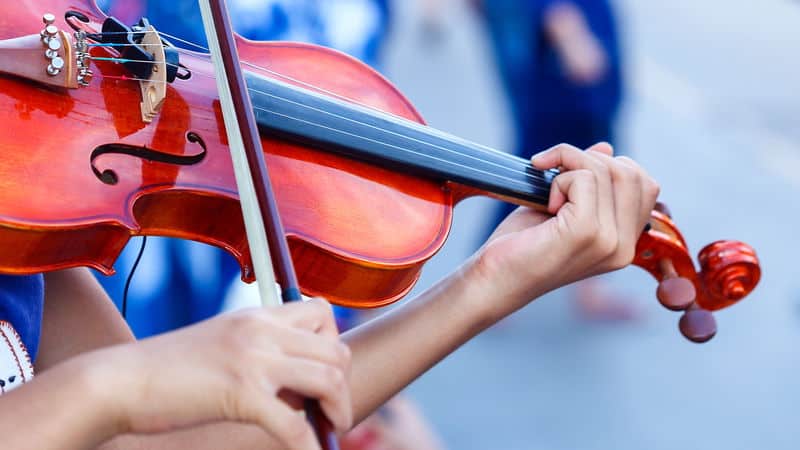 It's back and it's better (okay, longer) than ever (to make up for missing it in April) – it's Richmond Restaurant Week, of course! Grab grub from a full serving of deliciously charitable dining spots around town. Add a donation to your order, for local fare with a side of warm fuzzies. Through Oct. 25. See site for participating restaurants.
Fire, Flour & Fork is BACK y'all – but, like everything this year, it's looking a whole lot different. Check out one of the Thursday virtual sessions, featuring history and education on – yes – food. Plus, tune in for a day full of Food U, featuring baking demos, moderated discussions, and author chats. It's important to feed your brain, after all. Starting Thursday, Oct. 15. See site for all the delicious details.
Tune into the Violin Channel for a little violins teaser to the 2021 Menuhin Competition Festival. Featuring past competition footage, interviews, and so many beautiful strings. Friday, Oct. 16 through Saturday, Oct. 17.
Get the historical scoop on coal mining. Hey, it happened right here in Midlothian. Mid-Lothian Mines Landmark Tours, Saturday, Oct. 17 from 11 a.m.-3 p.m. in Mid-Lothian Mines Park.
Open your minds for Elegba Folklore Society's four-part "self-determination neighborhood events" series, Opening the Roads to Our Future. Featuring food, music, open discussion, and – social distancing. Saturday, Oct. 17 at 1 p.m. at the Powhatan Community Center and Sunday, Oct. 18 at 1 p.m. at the Blackwell Community Center.