What's Booming: Welcome Home, Ukrop's. Welcome Home.
| December 10th, 2020
Fancy a little chicken salad with your Santa encounters?
---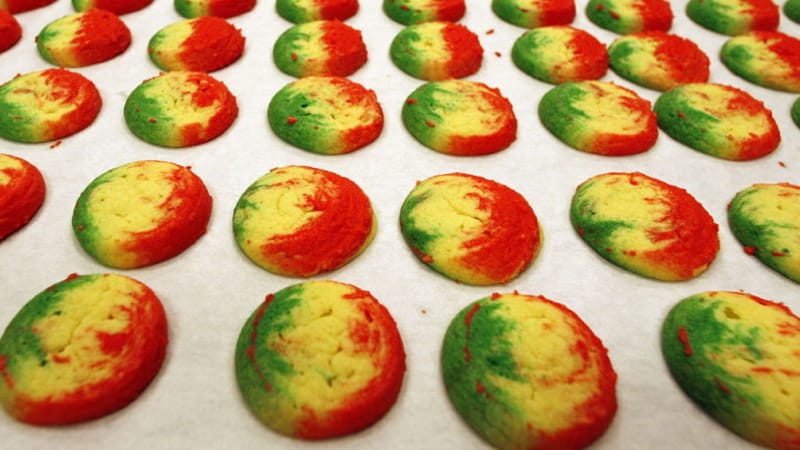 ---
Ukrop's is BACK, everybody, and all they want to do is fill your belly with chicken salad and potato wedges and White House rolls and rainbow cookies. Richmond must be on Santa's nice list. Ukrop's Market Hall has just opened – swing by at 7250 Patterson Avenue!
What do our local extravagant plantations look like all adorned in holiday frivolity? Grab your mask and see for yourself! Holiday Open House at Shirley, Berkeley, and Edgewood, Saturday, Dec. 12 & 19 from 11 a.m.-4 p.m.
Santa's coming to a live-streamed stage near you! Tune in to Santa's Enchanted Workshop, a family-friendly tale about two kids who set out to the North Pole to try to find Santa. (Little do they know, he's been at Miller & Rhoads this whole time.) Show available on demand through Dec. 31. Presented by Virginia Repertory Theatre.
Invite the Sugarplum Fairy, and Drosselmeyer, and the Mouse King, and Clara, and the rest of The Nutcracker crew into your home this holiday season for an extra special live-streamed showing of this iconic tradition. Through Dec. 31. Presented by the Richmond Ballet.
CAT Theatre just wants to bring some holiday cheer to your screen. CATharsis Pandemic Theatre is adorable, joyful, and – some may say – CAThartic. 
Take a little break from the holidays and get some history into your bones. History Happy Hour presents "The Homestead Act of 1862 and the Black Exodus of 1879." What does that entail? Oh, you'll find out. Monday, Dec. 14 from 6:30-7:30 p.m. online. Presented by the American Civil War Museum.