What's Booming: Your Fourth of July (and Fireworks) Guide
| July 1st, 2021
Let freedom ... light up the sky
---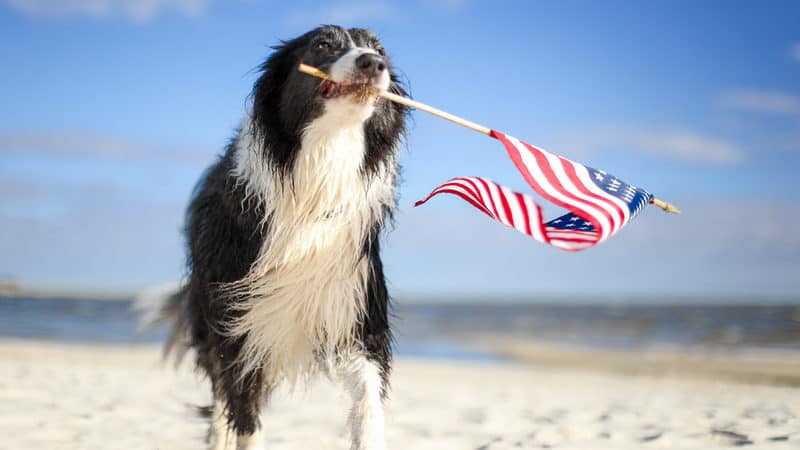 America's birthday is upon us, and we've got a handful of local ways to commemorate this day of independence (and fireworks). Hit up one, hit up a few, or hit up a bunch – you can't go wrong with this weekend full of celebrations, commemorations, and libations. 
And fireworks.
Buskey Cider's Red, White & Blue Cider-bration
Friday, July 2 through Sunday, July 4 at Buskey Cider
Sip on a flight of the most patriotic ciders paired with food truck hot dogs – all weekend long. And of course, don't miss Buskey's newest cider release, an Apple Pie Cider, a sipper as American as … well, you know.
Independence Day Celebration
Sunday, July 4 from 9 a.m.-5 p.m. at Pamplin Park
A day-long celebration so patriotic, George Washington himself will be making an appearance.
July 4th Citizenship Ceremony
Sunday, July 4 at 10:30 a.m. at the Virginia Museum of History & Culture (and live streamed)
Is there anything more beautifully patriotic than welcoming new citizens?
Ashland July 4th Parade and Celebration
Sunday, July 4 from 11 a.m.-2 p.m. at Hanover Arts & Activities Center (parade begins at Henry Clay Elementary School)
Featuring a walking parade, lawn games, music, food, a patriotic pet competition, and a contest as American as apple pie.
Fourth of July Celebration
Sunday, July 4 at the Chesterfield County Fairground. Gates open at 5 p.m.
Featuring fireworks, fireworks, and fireworks. Oh, and music from The Deloreans!
Red, White, and Lights
Sunday, July 4 from 5-10 p.m. at Meadow Farm Museum at Crump Park
The Richmond Symphony combined with an actual laser light show. It really is a magical holiday.
Richmond Flying Squirrels Game
Sunday, July 4 at 6:05 p.m. at The Diamond
Baseball, concessions, shenanigans, and something called "dueling fireworks."