What Happened to Bruce Boxleitner?
| August 18th, 2015
BOOMER catches up with the famous actor.
---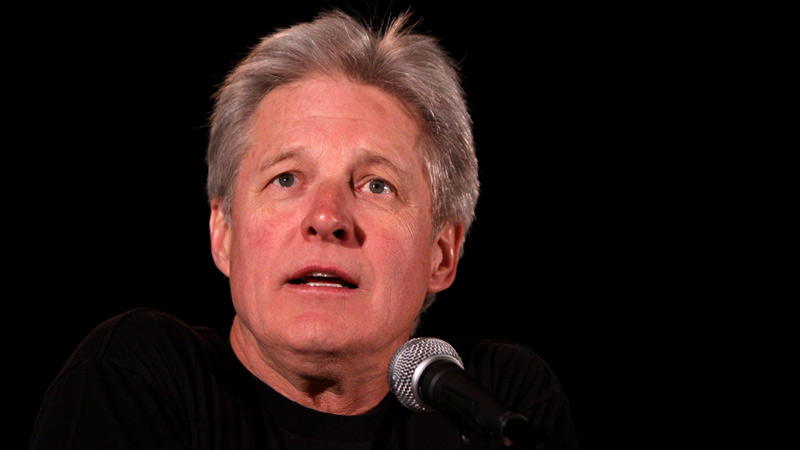 On the phone from Canada where he's filming The Hallmark Channel's top-rated show, Cedar Cove, actor Bruce Boxleitner's voice is as pleasant and resonant as I remember from our meeting five years ago in California.
Upbeat and relaxed on a day off from shooting, he easily answers questions about his acting beginnings.
"Acting was a dream I had as a boy. Later I acted on that dream [after a high school drama teacher] saw something in me and encouraged me when no one else did. I was shocked that I made it," he admits.
MENTORED BY JAMES ARNESS
His starring role opposite former Charlie's Angels (1976-81) star Kate Jackson catapulted him into frenzied fame in Scarecrow and Mrs. King (1983-87).
But Boxleitner says it was James Arness ("Matt Dillon" on Gunsmoke, 1955-1975) who transformed his career via the TV series How The West Was Won (1977-79), which sprung from a 1976 TV movie, The Macahans. It wasn't until after Arness' 2011 death that Boxleitner learned Arness had "hand-picked" him over another actor favored by network executives.
"I considered Jim a mentor because he taught me what it was to be a leading actor on a television series," Boxleitner says. "He led by example. I listened, I watched, I absorbed. … I'd been hitting around Hollywood two years, doing small bit parts and taking acting classes. That role turned my life around."
Boxleitner went on to do many Westerns, becoming a skilled horseman in the process. His Illinois childhood had been divided between town and summers on his grandfather's farm, where an ornery horse "would buck us off all the time," he said.
"But if I had the skills I later learned, that horse wouldn't have been bucking anybody off," he says, laughing. "I learned with the stunt men and wranglers I hung out with. I owned horses for 20-some years, team-roped and learned how to use a Winchester and Colt pistol. I've always had an affinity for the West."
SCARECROW FANS DEVOTED
Boxleitner calls his Scarecrow and Mrs. King role "Cary Grant-ish," recalling it as part of an era. "We had Hart To Hart, Remington Steele, fantasy-adventure with chemistry between male and female leads."
During Scarecrow's run, Boxleitner did print ads and personal appearances for an Estée Lauder men's line. He calls the show's ending after four successful seasons "bittersweet," explaining, "Katie had become ill [with breast cancer] and we could no longer continue doing it." He still keeps in touch with Jackson.
He says he's amazed by numerous fan forums devoted to Scarecrow 28 years after the show ended.
"That show was where I really came into my own. All those things Arness taught me I finally got to apply. I look back now and I think it was great TV. I look at some stuff today and go, eeeck … everything is dark, murder, mayhem."
CEDAR COVE 'OLD-FASHIONED TV'
Boxleitner's résumé includes theater and numerous film and TV credits, including the Disney cult film TRON (1982) with Jeff Bridges and TRON: Legacy (2010). He starred in the complex sci-fi TV hit Babylon 5 (1994-1999) and wrote two science fiction novels. He's also an executive producer for a new sci-fi series in development, Lantern City.
He calls Cedar Cove, based on a book series by best-selling author Debbie Macomber, "old-fashioned television." The show takes place in a fictional Pacific Northwest town and stars Andie MacDowell as a judge who returns home and interacts with town characters like innkeeper Bob Beldon, played by Boxleitner.
"He's a Vietnam veteran, married 30-something years and a stand-up guy," Boxleitner says of Beldon.
"We shoot in the town of Langley, a stone's throw from the U.S. border in British Columbia. The scenery is stunning, and I like being part of an ensemble [cast]."
With three grown sons from two previous marriages, Boxleitner is happily dating a Hollywood publicist. Sons Sam and Lee are film producers; Michael is an aspiring actor in college.
The tall, handsome Boxleitner still cuts a dashing figure. He notes, "I [just hit] the magic number, 65, [the age] in our culture that used to be when they put you on a shelf. But it's not [true] anymore. The boomer generation is not a generation that's going to go quietly, know what I mean. … Boomers need to realize it's not the end, you are not even near the end. We have a great opportunity to use our years of experience. There's so much more to accomplish."
For more: facebook.com/BoxleitnerBruce, westernlegendsroundup.com.