Where Are They Now? Candy Clark of American Graffiti
| August 1st, 2014
Nostalgia writer Audrey T. Hingley interviews the actress.
---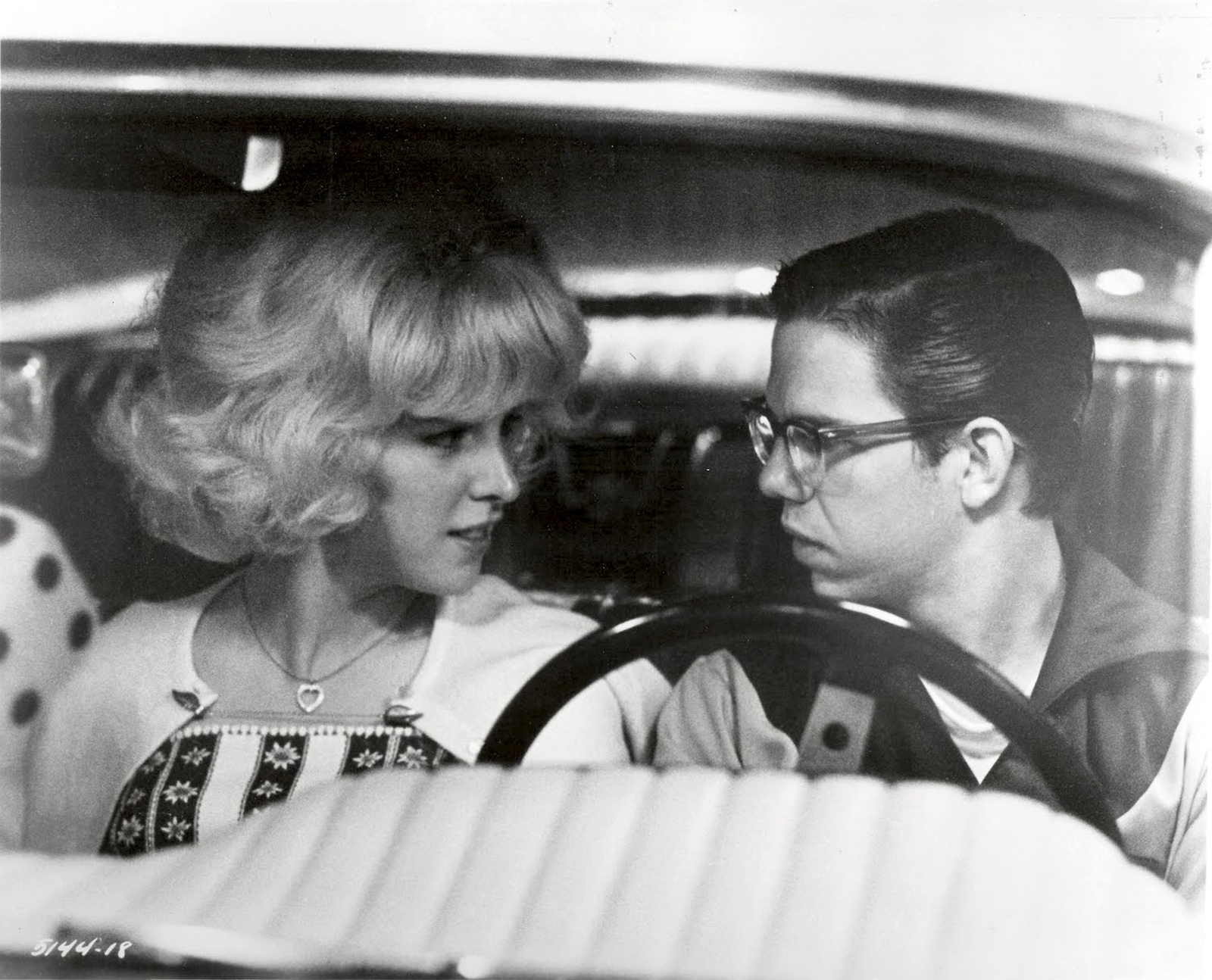 Despite more than 50 film and TV credits, Candy Clark doesn't mind that fans often ask her about only one: her signature role of "Debbie Dunham," the somewhat ditzy, bouffant-haired blonde who purred, "I just love it when guys peel out," in George Lucas' semi-autobiographical coming-of-age hit, American Graffiti (1973).
Earning a Best Supporting Actress Oscar nomination in what was only her second film, Clark notes that American Graffiti is among the American Film Institute's "100 greatest American movies of all time."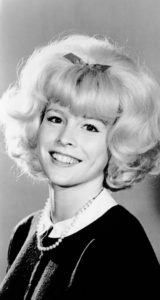 "I'm grateful [for the role] because it's every actor's dream to have a movie or two that's a classic. I was ecstatic [about the nomination]. I went to the Academy Awards with Jeff Bridges, who was my boyfriend at the time … It was great."
'I'M NEVER GOING BACK TO TEXAS'
Born in Oklahoma, Clark grew up in Fort Worth, Texas, and went to a technical high school, where her aspiration was to become a secretary/receptionist. Everything changed after a New York vacation: "I looked out of the airplane window and saw New York City. It was all pink and gold and beautiful because it was dawn, and I thought, I'm never going back to Texas again."
The 5-foot-7 Clark landed a part-time job, pursued a modeling career and worked as a movie extra, where she was introduced to Los Angeles casting director Fred Roos.
"He asked me if I wanted to watch them shoot screen tests for The Godfather and I said sure," Clark says of the serendipitous moment. "The next thing I know,we're in Queens andI met Francis Ford Coppola and watched Jimmy Caan and all these actors try out for The Godfather.
Roos pushed her to audition for Fat City (1972), starring Stacy Keach and Jeff Bridges. Clark explains, "I didn't want to do it, but he insisted. I guess he saw something in me that I never saw."
Then came American Graffiti. The acting continued, in films like The Big Sleep (1978) with Robert Mitchum and Blue Thunder (1983) with Roy Scheider. Today Clark continues to act, but she's done many other things, including buying and selling houses and running a limousine business.
---
Like nostalgia? Browse celebrity nostalgia on our website.
Or sign up for our monthly Nostalgia e-newsletter or other e-newsletters tailored for boomers!
---
"I never had all my eggs in one basket. I don't believe in that. I don't like sitting by the phone waiting for someone to call. I'm a take-action person," she says. "I've parlayed my [acting] career into a good 30 or 40 years so I have no complaints."
AMERICAN GRAFFITI:A CRUISING CLASSIC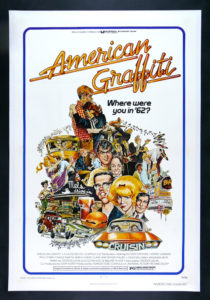 But American Graffiti, nominated for five Academy Awards and grossing more than $200 million, overshadows everything else.
The film was set in Modesto, California, but primarily filmed in Petaluma in only 28 days. The schedule was grueling for Clark and co-stars like Richard Dreyfuss, Ron Howard, Harrison Ford and Suzanne Somers.
"The whole film was shot at night except for a few scenes," she explains. "It was very cold that summer and we had no facilities, just one big trailer that housed makeup and wardrobe. In some of the scenes, you can actually see people's breath when they were talking. But we [the cast] really bonded. We were young and everyone was having a good time."
The film became a classic."The writing was superb. It was a story I could identify with, because that's what we did back in Texas: We cruised," Clark explains. "We shot the film in 1972, it came out in 1973, and the tag line was 'Where were you in '62?'… only 10 years prior! American life had changed so much in ten years."
THE BABY BOOMER FAVORITE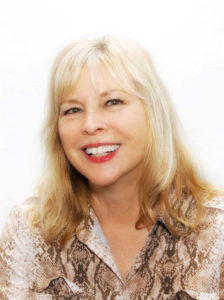 After two brief marriages, Clark quickly replies "Never!" when asked if she would ever remarry,although she does have a boyfriend. Since 1999 she's been a frequent guest at hot rod shows and festivals. The largest, in Sweden, drew 85,000 people.
"Hot rod shows revolve around cars, and in that world the favorite movie is American Graffiti. I realized there was a whole world [there] that I really liked," Clark says. "They love the movie; some get teary-eyed talking about it. It's a baby-boomer word and it's easy being in that world."
"People like to go back to that time. Baby boomers love the cars of that era, the carefree life of that era … That's why they love the film."