Where Are They Now? Gavin MacLeod of "Mary Tyler Moore" and "Love Boat"
| July 17th, 2014
---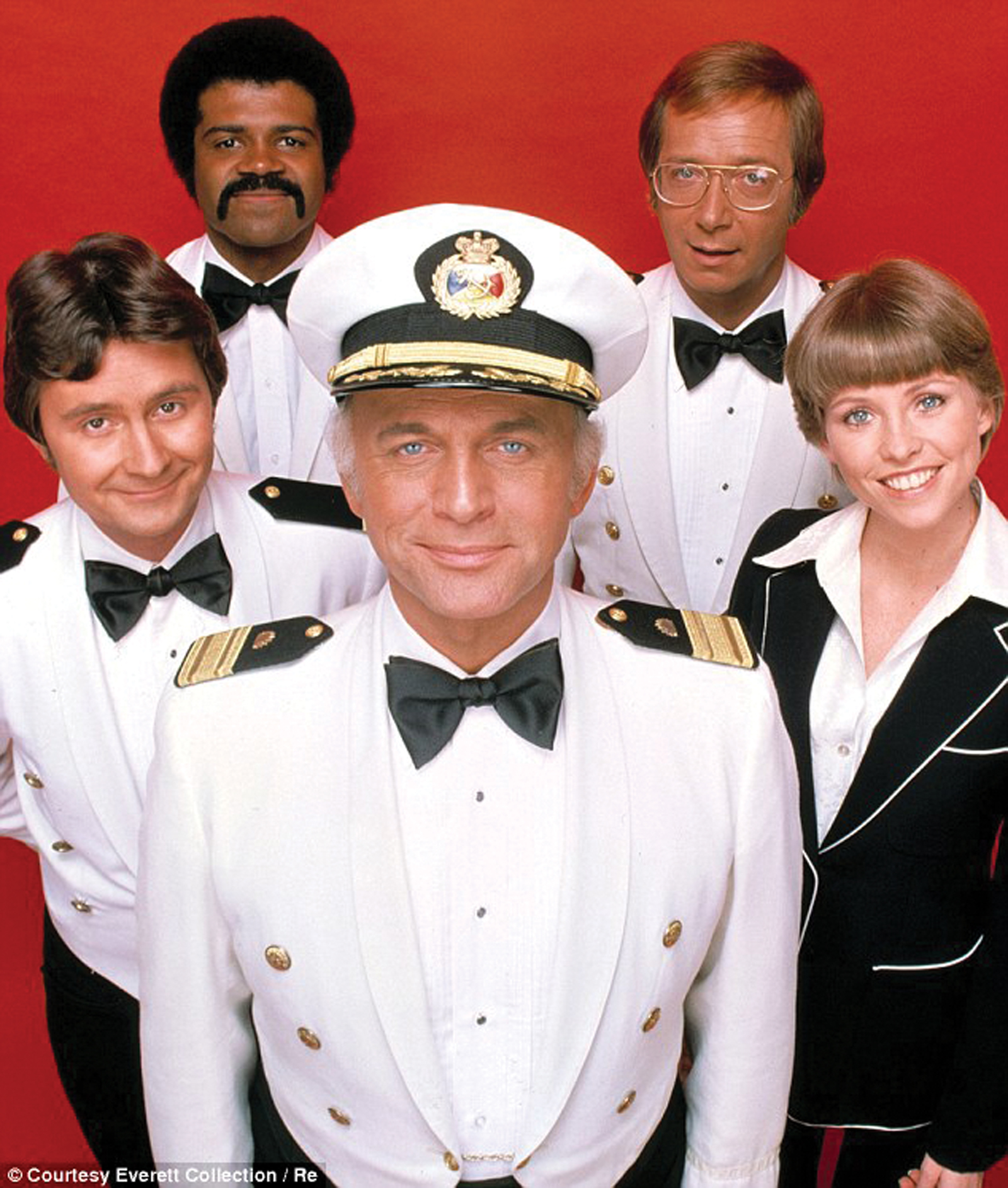 One of my daughters says of all the parts she has seen me play, Murray is the closest to my real self," MacLeod says of the role that catapulted him to fame. "Years ago my heroes were [film actors like] Charles Laughton and Thomas Mitchell and I'd wonder, how would so-and-so play it? I came to the realization, how would I play it? I realized I couldn't imitate others' success but [go with] what God gave me."
NOT ONE BUT TWO CLASSICS
Being himself as an actor worked. For 17 years, MacLeod was a television fixture, first as MTM's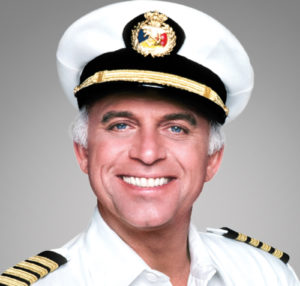 Murray Slaughter for seven seasons and then 10 seasons as The Love Boat's Captain Merrill Stubing (1977-1986).
MacLeod writes in This Is Your Captain Speaking, a 2013 autobiography, that playing sweet-natured TV newswriter Murray changed his life, even bringing into it cast members who remain lifelong friends.
During The Mary Tyler Moore Show days, he visited local TV studios to promote the show. "No matter what studio I would visit, every studio had a Ted Baxter and a Murray," MacLeod recalls.
He says "real tears flowed" during the memorable finale when cast members emotionally huddled together and shuffled toward needed tissues on Mary's desk. He croons a few bars of the show's theme song, "Love Is All Around," and explains, "We knew none of us would have those kinds of seven years again. That whole set was full of love."
Off-screen he was close friends with Ted Knight, who played Baxter, the buffoonish news anchor, from the late 1950s until Knight's 1986 death.
The show is considered one of TV's all-time best. TV Guide, in fact, just deemed it the seventh greatest show of all time. MacLeod says he watches show reruns on ME-TV "every now and then."
After the show ended, MacLeod quickly transitioned to the lead role in The Love Boat, a popular comedy-drama in which episodes revolved around the captain, crew and guest-star passengers on a cruise ship.
"We went out six weeks a year on a Princess ship. We were [filming] in Mexico for years and then started traveling to [places like] China, England and Japan. We had guest stars every week, people like Carol Channing, Cab Calloway … I was in actor's heaven!" he says, laughing.
The show is widely credited with introducing millions to cruising. "When the show was over [a clerk] told me, 'That show would give me something to dream about.' It was watched in 90 countries. Recently someone told me she watched it as a child in Lebanon."
After the show ended, MacLeod became a Princess Cruise Lines spokesman, a post he holds to this day.
HAVE HAIR, WILL TRAVEL
It was heady stuff for MacLeod (born Allan See), the older of two boys who grew up poor in Pleasantville, N.Y., and dreamed of becoming an actor. MacLeod's father co-owned a gas station and died at 39 after a battle with cancer when MacLeod was only 14. A scholarship enabled MacLeod to earn a degree in drama from Ithaca College.
Bald by his 20s, he bought a second-hand toupee, viewing his without hair/with hair looks as a plus. Before auditions, he says with a laugh, "I would ask my agent, should I bring my hair? I carried my hair in a box for years!"
His résumé is broad. MacLeod's first TV role was a small part in Lamp unto My Feet, a religious show that aired on Sunday mornings on CBS from 1948 to 1979. His first movie: I Want to Live! (1958), which earned star Susan Hayward an Oscar.
He appeared on the 1958 pilot episode of TV's Peter Gunn; in Broadway, theater and television roles; and in films like Operation Petticoat (1959) with Cary Grant, The Sand Pebbles (1966) with Steve McQueen, and Kelly's Heroes (1970) with Clint Eastwood.
ACTS OF FAITH
He and his second wife, Patti, divorced during The Love Boat days but remarried in 1985 after both had "born-again Christian" experiences. MacLeod's turning point came when he prayed for his mother, facing life-threatening brain surgery, and promised God he would "live for Jesus" if she survived. She recovered, not dying until 2004 at age 97.
Reunited, he and Pattihosted a show focusing onlife/marriage challenges,Back on Course, for 17years on TBN. In 2009 hestarred in The Secrets ofJonathan Sperry as a man who leads Bible studies for neighborhood kids while living out Christian teachings.
"I call it the little movie that could … That movie brought thousands to Jesus," he explains.
He admits today's television "is not my cup of tea" but adds, "I do love Blue Bloods and my wife stays up for Downton Abbey."
He has four children from his first marriage, three stepchildren and 10 grandchildren. He received a star on The Palm Springs Walk of Stars in 2014 and recently reunited with actress Joyce Bulifant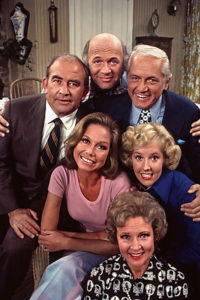 (Muray's wife, Marie, on The Mary Tyler Moore Show) for a California benefit performance. "Looking back at my life, God was always there, but the whole direction of my life has changed," he says. "All the excitement and drive that I used to have as an actor has diminished. It has been supplanted by what I am really here for – to bring people to Jesus."