Where Are They Now? Jerry Mathers
| March 26th, 2015
BOOMER talks with 'The Beav'
---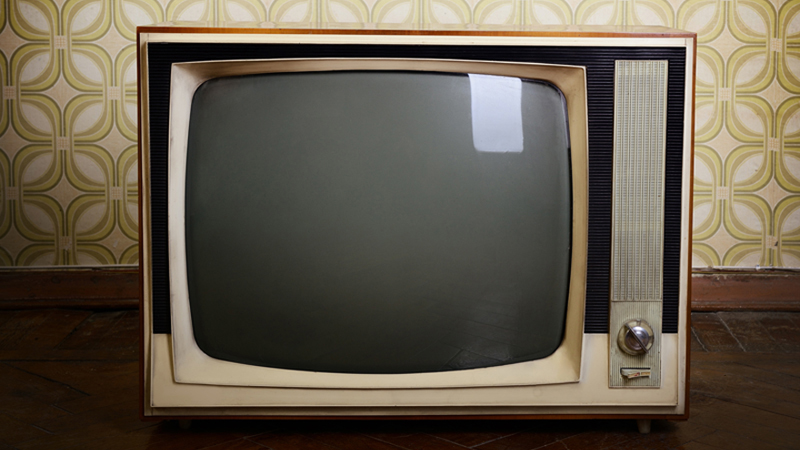 By the time "Beaver Cleaver" made him a household name in TV's Leave It to Beaver (1957-'63), Jerry Mathers had been acting professionally for seven years. He had been tapped to be a fashion model at a California department store. Acting followed, but he had already made his TV debut at age 2.
"I walked through swinging doors on live TV with stunt men breaking chairs. One picked me up and set me on the bar. I pounded my hand on the bar and said, 'I'm the toughest hombre in these parts and you'd better have my brand,' which was PET milk, at the time used in baby formula," Mathers recalls of The Colgate Comedy Hour (1950-55) commercial. "Once I did that, I worked all the time."
THE ROLE OF A LIFETIME
His first film role was in Alfred Hitchcock's The Trouble With Harry (1955), but Beaver propelled him to stardom. He has nothing but good memories of the show TV Guide once called "one of the most honest, most human and most satisfying situation comedies on TV."
The show was created by the late Joe Connelly and Bob Mosher, formerly head writers for the Amos & Andy radio show, and the duo's collective nine children inspired Beaver's kid-centered scripts.
"They had to come up with a brand-new [radio] show every day for years. So when they had a week to work on one episode of Beaver they thought they were in hog heaven!" Mathers says, chuckling.
He adds, "I had the most marvelous childhood anyone could imagine. I loved going to the studio."
'I REMEMBER EVERY ONE'
Mathers never watched the show's 234 episodes "because I lived it," he says. "Every one of those shows is a week in my life. Some [episodes] I remember better than others, but if you ask me I'll say, tell me the story, I remember every one!"
He particularly remembers Season One's "Captain Jack" in which Wally (Tony Dow) and Beaver hide a baby alligator in a toilet tank. "We were the first to show a bathroom on television," he said. [To read more about Tony Dow, see "Where Are They Now?" Aug.-Sept. 2013 or read the story here.]
When Beaver ended, Mathers was offered another series but turned it down when he learned he would have to return to studio school. Instead, he finished high school, served in the Air Force Reserve, earned a philosophy degree from the University of California/Berkeley, worked in banking and real estate and owned a catering business.
A touring stage production with Dow in the 1980s reunited the duo, and a TV movie Still The Beaver (1983) spawned The New Leave It to Beaver series (1984-'89). His autobiography And Jerry Mathers as the Beaver was released in 1998.
Mathers, now 66, continues to act, making his Broadway debut in 2007's Hairspray and recently completing a family-friendly TV pilot, Dad Dudes.
FIGHTING DIABETES
On Feb. 17, 2015, he appeared at a Fan Free Clinic fundraiser in Richmond to talk about Beaver and his own battle with diabetes, discovered after a 65-pound weight gain prompted him to get a physical. He lost weight, became a leading lecturer on dealing with the disease and today takes no diabetes medication.
Clinic director Karen Legato notes, "About 20 percent of the patients [we see] are Type II diabetics. Most of them are baby boomers like the Beav."
After two divorces, Mathers is close to his three grown children and has found love with his wife, Teresa. Married in 2011, he explains, "Our sisters were best friends. She had never been married, she'd never found the right person. I took her out to lunch and it was pretty much love at first sight for me. I have the best wife in the world."
To boomers he says, "Be around happy people if you can. Friends and family are so important; keep in contact with them. Be able to look back and say, 'I contributed.' "
THE BEAV FOREVER
Friendly and warm, Mathers loves meeting fans and is proud of his Beaver legacy. He stays in touch with Dow and Ken Osmond ("Eddie") and wrote the foreword for Osmond's new memoir, Eddie. Leave It to Beaver airs daily on ME-TV and is available on DVD.
"It's never been off the air since October 1957 and plays in 57 languages around the world," Mathers notes. "Say all you want about new shows, but gee whiz, how many of them will you see in a year, let alone since 1957?"
"It has stood the test of time."
Jerry Mathers' website is jerrymathers.com.