Where Were You on May 14, 1985?
| May 3rd, 2017
---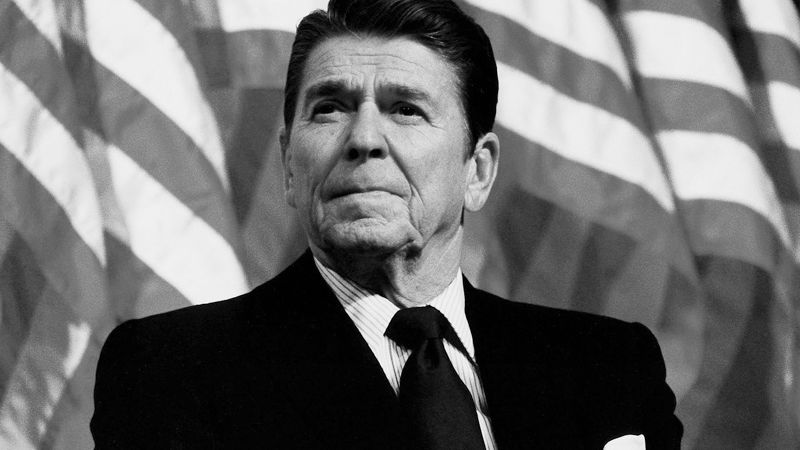 Unemployment nationwide, which last year was close to 10 percent, is now down to 7.5 percent in the first year of President Ronald Reagan's second term. For the first time, the cost of an average new home has passed the $100,000 mark, while the median household income has reached $23,618.
A young baby in White Plains, New York, turns 1 today, the son of a psychiatrist and a dentist. In another 19 years, Mark Zuckerberg will be a student at Harvard and will, along with a couple of friends, create a website called Thefacebook. A number of Harvard students complain their photos are being used without permission, which the student newspaper refers to as "completely improper."
The war of words is heating up between University of Virginia athletic director Dick Schultz and University of North Carolina football coach Dick Crum. Crum says UVA accepts student athletes with lower academic credentials than other students. Schultz not only says it's not true, he adds that Crum suffers from "foot-in-mouth disease" and that people in glass houses should not throw stones. There's a lot of love in the ACC.
You can meet with The Breakfast Club, now showing at the Chesterfield Cinemas. Starring a number of young newcomers, including Emilio Estevez, Paul Gleason, Anthony Michael Hall, Judd Nelson, Molly Ringwald and Ally Sheedy, the movie about the various characters who interact during high school detention strikes a chord with Gen X'ers.
Richard Bachman has the No. 1 book on the New York Times' best-seller list this week, Thinner, about a young lawyer who finds his body is mysteriously wasting away. If the author's name does not sound familiar, it might be because Richard Bachman is actually a pseudonym for Stephen King.
The A-Team goes into action tonight at 8 on Channel 12. Actually, the team is hoping for some rest and relaxation at a remote mountain hideaway, but those hopes are shattered when Colonel Decker and his men pull off a sneak attack.
Billboard's top songs on May 14, 1985
Top 40: "Crazy for You," Madonna
Country: "Somebody Should Leave," Reba McEntire
R&B: "We Are the World," USA for Africa
Trivia
What honor did the movie The Breakfast Club receive in 2016?
Answer: It was selected for preservation in the United States National Film Registry by the Library of Congress for being "culturally, historically, or aesthetically significant."