Where Were You ... on November 11, 1976?
November 9th, 2018
Well, do you remember?
---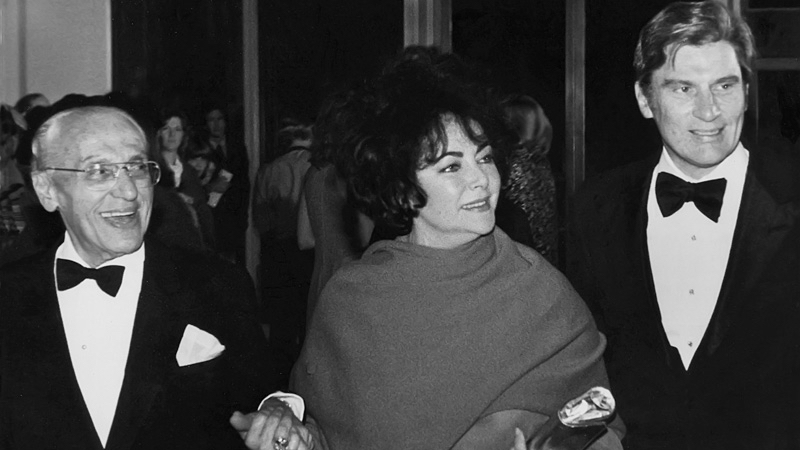 WHERE WERE YOU …
ON NOVEMBER 11, 1976?
By Bill Oglesby
Bill Oglesby was inspired to create "Where Were You" by a radio show he would listen to while in graduate school in Southern California. The daily feature ran on the radio in Richmond for five years.
---
I KNOW HIM … Former Navy Secretary John Warner winds up a two-day visit to Lexington with his new girlfriend, Elizabeth Taylor. Predictably, heads turn wherever they go. As for his political future, Warner says he's not actively seeking office, but he will seek advice from Republican leaders on how a run for the U.S. Senate might be received.
LOCAL GRIDIRON … Tomorrow night, Colonial District football champ Highland Springs meets Capital District champ Thomas Jefferson in the Central Region semifinal at City Stadium.
RIP … Artist Alexander Calder, famous for his mobiles, dies at his daughter's Greenwich Village home at age 78.
BETWEEN THE COVERS … Dame Agatha Christie bade us farewell last January, and now her final mystery, Sleeping Murder, has the top spot in The New York Times' best-seller list. It is the final appearance of Miss Marple by the best-selling author of all time.
FEEL-GOOD TV … Travel back to Depression-era Virginia on The Waltons tonight at 8 on Channel 6, when John-Boy makes a desperate attempt to save his paper from bankruptcy, although he hurts his grandfather in the process.
WITH A SIDE OF POPCORN … This is the last day to see Charles Bronson and Jill Ireland in From Noon Till Three at the Byrd Theater. The Capitol has Andy Warhol's Frankenstein (aka Flesh for Frankenstein) in 3D, and you can see Dustin Hoffman and Laurence Olivier in Marathon Man at the Ridge and Trans-Lux.
SEEING STARS … The Doobie Brothers, along with Rory Gallagher, come to the Richmond Coliseum tomorrow night. On Nov. 20, the Coliseum plays host to Aerosmith and REO Speedwagon. Gino Vanelli sings at the Mosque Nov. 24, and on Nov. 27, Barry Manilow and Lady Flash come to the Coliseum.
TRIVIA: John Warner was elected to the U.S. Senate from Virginia in 1978. How did that happen when he lost the Republican nomination that year?
BILLBOARD's TOP SONGS ON NOV. 11, 1976:
TOP 40: "Rock'n Me" – Steve Miller Band
COUNTRY: "Cherokee Maiden" – Merle Haggard
R&B: "Love Ballad" – L.T.D. 
TRIVIA ANSWER: Despite losing the Republican nomination to Richard Obenshain, Warner became the GOP nominee and, ultimately, U.S. Senator, when Obenshain was killed in a plane crash while campaigning.